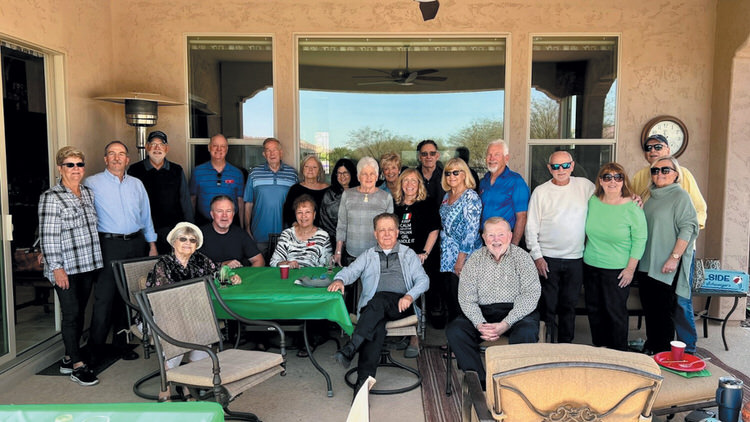 Ken Minichiello
Although it was a usual Italian Language Class annual breakfast, it also was the time to recognize beloved instructor Dino Cervigni's final year. After having taught Italian to both members and non-members of the Italian American Club for the past seven years, Dino decided to embark on a life-changing adventure.
To show their appreciation, the students presented him with a farewell card expressing their best wishes, in Italian, to show off their language skills. As expected from a retired language professor, and with his usual humorous and fun-loving fashion, Dino proceeded to read the messages that were written along with commenting on some of his grammatical observations … of course, it was all in jest!
As with past breakfasts, it was an opportunity for the students to express their sincere appreciation and thankfulness for Dino's commitment and dedication in providing such a quality Italian language program. Beyond learning basic and intermediate Italian, he educated his students about Italian culture and much of the history of Italy, as well as sharing his personal experiences growing up in this beautiful country. Dino made his classes not only interesting but a fun learning experience!
Vicky and Jim Schweiger also deserve a big thank you for opening up their home to host this wonderful breakfast. The Schweigers welcomed everyone with a mimosa cocktail, as students and spouses gathered together to socialize prior to enjoying a fabulous buffet breakfast prepared by the students.
A sincere best of luck to you Dino—you will be missed!