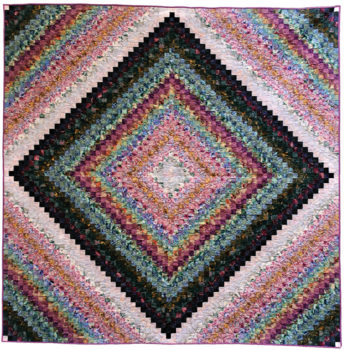 Linda Rowe
As you may know from prior articles published in the PC Post, the PebbleCreek (PC) Quilters Club members create a special quilt each year that is raffled. This year's Opportunity Quilt, "A Godwin Watercolor Trip," is a queen size quilt pieced by Sue Godwin and quilted by Linda Publicover. Raffle proceeds are used to buy supplies for the hundreds of community service projects completed each year.
Prior to COVID-19, we were displaying the quilt at various events and selling raffle tickets. With those activities suspended, you are invited to purchase tickets for the raffle in two ways. Go to pebblecreekquilters.org/2020-opportunity-quilt-ticket-sales.html. There is a form that gives you two easy options to buy from six to 30 tickets.
Purchase option number one allows you to purchase tickets by credit card via PayPal.
Purchase option number two allows you to purchase using check or cash.
When we receive your request, we will reply via email with pertinent information and inquiries. Our entry tickets do not contain numbers, nor is a ticket stub required to win.
The drawing for this quilt will be held Dec. 14. We appreciate your support now more than ever, as we have used many of our supplies to make over 5,000 masks for area hospitals, hospice, and our very own PC residents.
Thanks for your support!