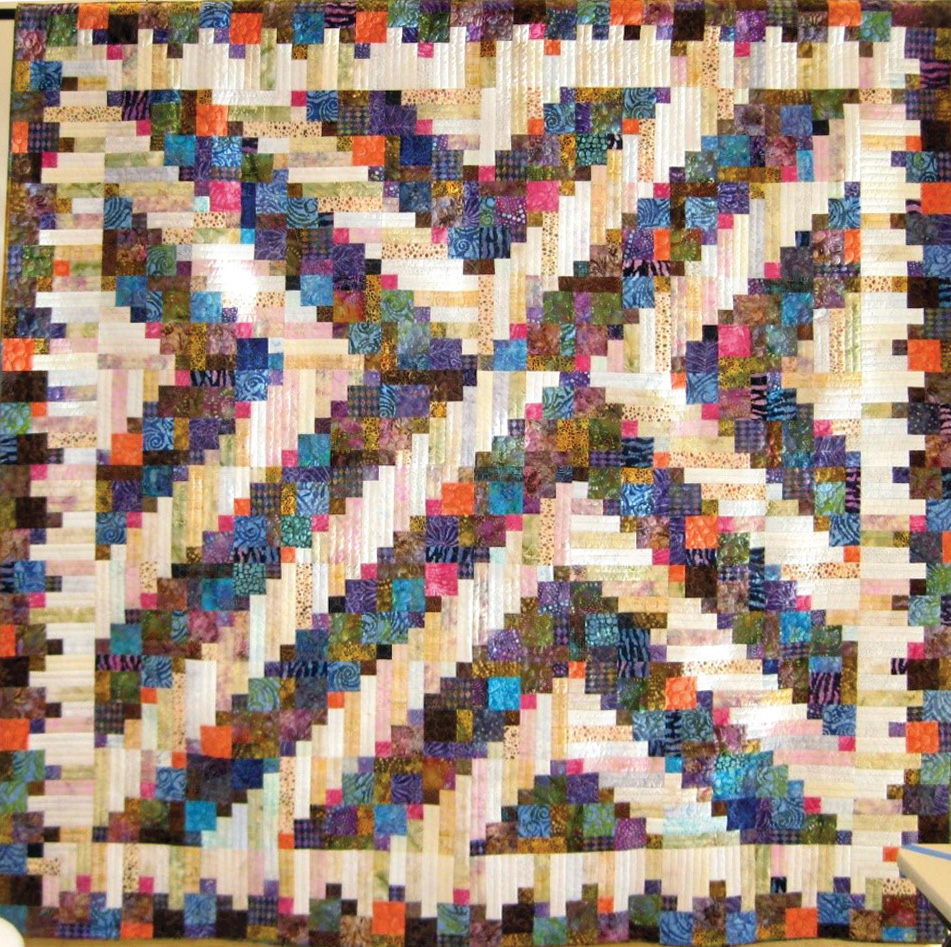 Linda Rowe
The PebbleCreek Quilters Club is pleased to announce the availability of raffle tickets for the 2021 Opportunity Quilt. The pattern, Riverbed, was selected by Carol Moonan and Marka Locker based on the great experience and positive reception their Virginia quilt guild had making this pattern previously.
Riverbed was designed by internationally recognized quilt designer Judy Martin and shown in her book, Piece 'N' Play Quilts. When Judy designed this quilt, she had in mind a Japanese garden. She wanted the colors to reflect earth, stone, and vegetation, with all its varying undertones. The PebbleCreek quilters agreed with her recommendation that batik fabrics have the tonal variation that results in this desired and balanced effect. The cotton batik fabrics used in this quilt were donated by a former PebbleCreek quilter.
This beautiful 90" by 90" quilt was made by multiple members of the PebbleCreek Quilters Club including: Hiromi Bashore, Jackie Cameron, Sandy Crabtree, Nancy Davidson, Joanne Kraatz, Marlene Kuskie, Linda Labenz, Marka Locker, Irene Lukes, Barbara Maurer, Beverly Mitchell, Carol Moonan, and Helen Phillips. The names of these members are hand signed on the quilt label. Once the quilt top was completed, Karen Bogadi created a custom quilt design and completed the quilting. This process took over 80 hours. Marka Locker completed this work of art by installing the binding, which also incorporates a sleeve so that it can be displayed as either a wall hanging or on a bed.
Tickets for this masterpiece are available now in the PebbleCreek Creative Arts Center or via the PebbleCreek Quilters Club website www.pebblecreekquilters.org/payments using PayPal. Proceeds from ticket sales provide for materials the PebbleCreek Quilters Club uses to make items for local charities. The drawing for this beautiful quilt will be Dec. 13, 2021.
Tickets are $1 for one; $5 for six; $10 for 13; $15 for 21; $20 for 30.