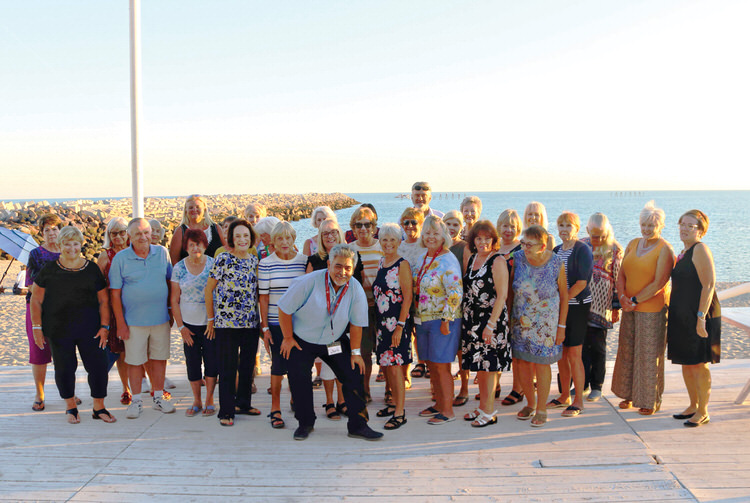 Marion Ellison
The PC Singles Club has worked hard to make this 25-year anniversary one to remember. A large group of us took a 4-day bus trip to Rocky Point, where we enjoyed a sunset cruise, golf, day spas, boat rides, snorkeling, and more.
Other club members attended a play at the Arizona Broadway Theatre, played golf, participated in karaoke, and enjoyed happy hours as well as our regular monthly activities.
We ended 2022 with our 25th Anniversary and Holiday Party where there were champagne toasts, special gifts won at raffle time, dinner, and the wonderful sounds we all love from Thaddeus Rose.
All PebbleCreek single residents are welcome to join our group by calling Colleen Slepicka at 480-466-5118. Then, check out our website at www.pcsingles.com. There you will be able to sign up for our many activities. Our meetings are held on the first Sunday of the month at the Tuscany Falls Ballroom at 2:30 p.m. Come join the fun and meet new friends!