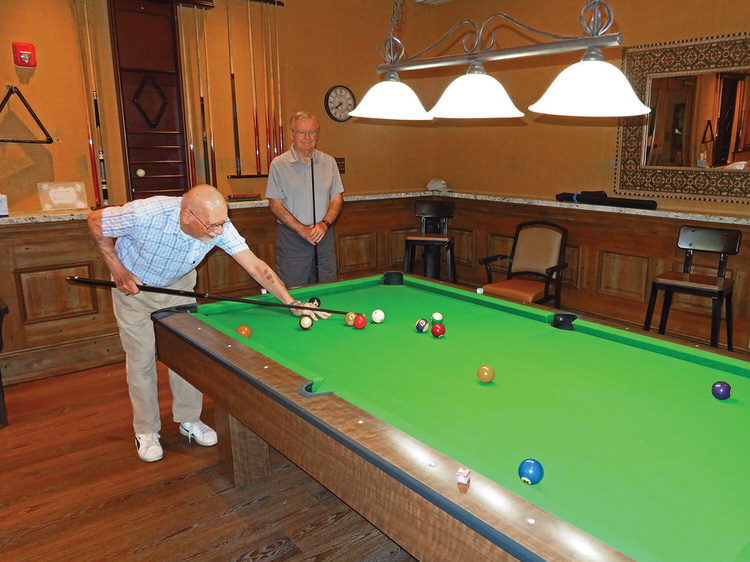 Johnny Henson
We will host our annual meeting on Wednesday, Jan. 4, at 11 a.m.
Officers to be voted on/elected are President Johnny Henson, Treasurer Jim Sykes, and Secretary Jim Padgitt.
Winners of the Tuesday AM 8 Ball Tournaments (five total tournaments):
* Rene Lefebvre
* Jim Chyzyk
* Al Vence/Lynn Warren/Johnny Henson (3-way tie)
* Lynn Warren/Rene Lefebvre (tied)
* Lynn Warren/Jim Padgitt/Bill Frustaglia (3-way tie)
Winners of the Friday AM 9 Ball Tournaments: Marv Schrock, Johnny Henson, Jim Padgitt x2 back to back
Players of the month are Jim Padgitt and Lynn Warren, both with three tournament wins. Also notable are Rene Lefebvre and Johnny Henson, each with two tournament wins.
The player of the year for 2022 is Bob Macy with more tournament wins than any player for the year. Congratulations to Bob for shooting so well all year long.