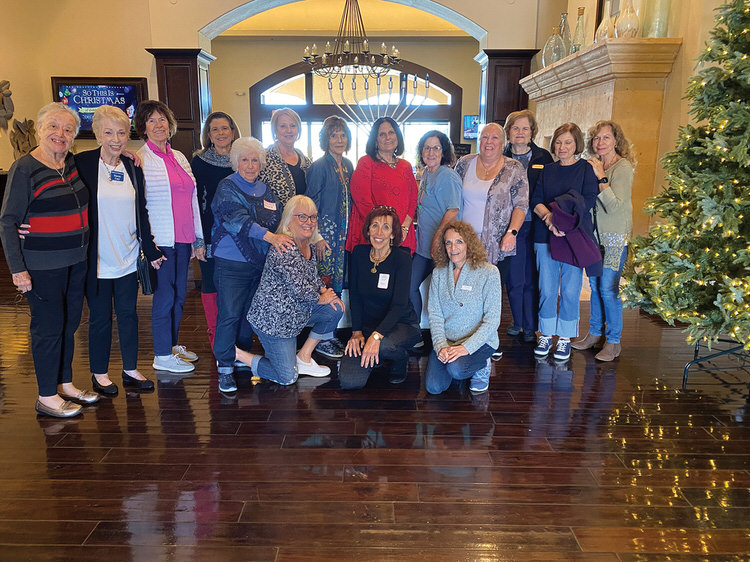 Judy Freidman
The ladies of the Shalom Club enjoyed a luncheon at the Eagle's Nest restaurant. It was a good chance to meet our new members as well as catch up with friends from the club.
On Dec. 18, we enjoyed our biggest event of the year, our Chanukah dinner dance. Over 100 of our Shalom Club members enjoyed dinner, dancing, and games in the beautifully decorated Tuscany Ballroom. On Christmas day we continued the tradition of enjoying lunch together, and this year we celebrated at Buca di Beppo Italian restaurant in Peoria.
We have lots of events coming up in the next few months. Of course we have our weekly happy hours held at various local restaurants. Another event planned is a celebration of Chinese New Year at the Great Wall restaurant. A fun event coming up in February is Sports Day where members can choose whether to play pickleball, tennis, or bocce followed by lunch at Sunrise Park. A new event planned is creating origami jewelry with local resident Eileen Tokita.
New members are always welcome. For information on membership or club activities, please contact our membership chair, Ronnie Levine, at 562-619-9711 or [email protected].