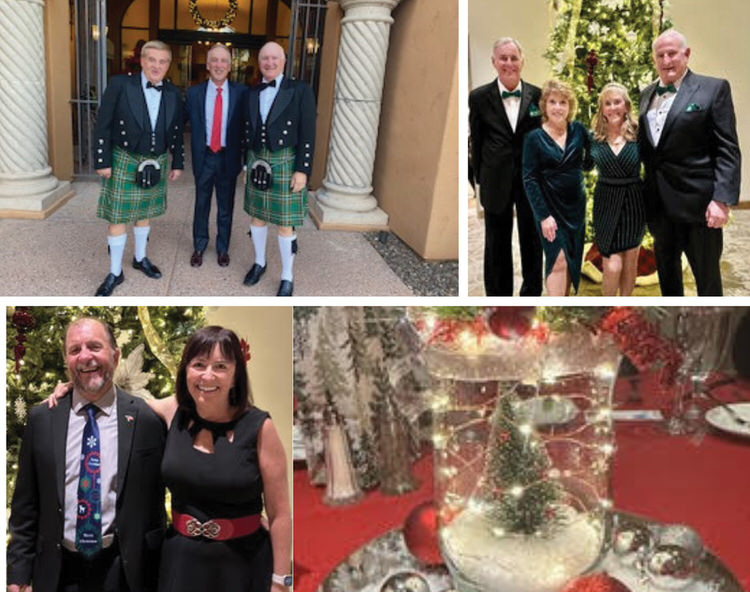 The Irish American Club ended the year with one of their signature events, the Holly Ball. The Tuscany Falls Ballroom sparkled with beautifully set tables that included a gift for each member. A fabulous holiday dinner was served, and members enjoyed dancing the night away with the Thaddeus Rose trio. It was a perfect way to end the year.
2023 brings lots of exciting opportunities for members. The first quarter of the year brings two of the club's big events, the 14th Annual PebbleCreek Irish American Golf Tournament and the Emerald Ball.
The 14th Annual PebbleCreek Irish American Club Charity Golf Tournament will be held on Sunday, March 12. The charity tournament supports local charities and student scholarships. Last year, we were able to donate $29,000 and with your support, we hope to do the same or more this year. You do not need to be a member or resident to play in this fun tournament. For more information, please see the website: pcirish.org.
The Emerald Ball, held on St. Patrick's Day, is a festive tradition for members of the club. Tickets for this popular event will go on sale in late January.
If you are interested in finding out more information about the Irish American Club, please see our website: pcirish.org.