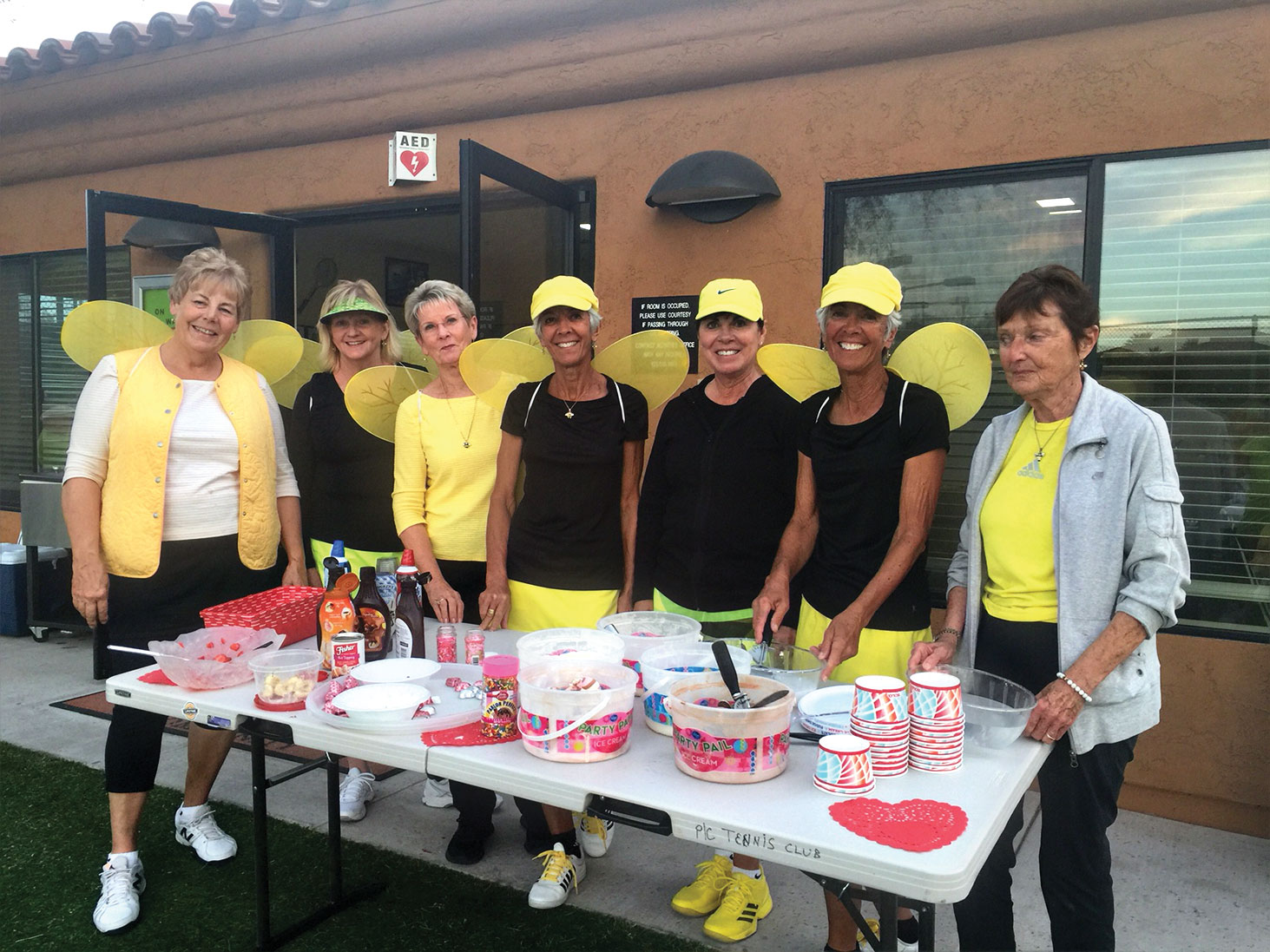 Susie Anderson
The February tennis social was a classic mixer with a picnic dinner.
The busy bees were the Stingers 3.5 Team who assisted Jill in hosting the event. At the next social, the Men's Drop In guys will be the kitchen helpers.
The weather has been fabulous and so is our tennis club. We have many new residents and members who have enjoyed all the opportunities within the blue and green courts. The Skills and Drills is a popular event with teachers: Vicki, Troney and John. Drop-ins for men and women are popular for anyone in PebbleCreek; owners and renters. The Ladies Ladder is running every other week.
Mark your calendars for fun in April:
4th: Tennis Club Board Meeting, all welcome at 7:00 p.m.
8th: Interclub Social with Sun City West here at 1:30 p.m.
14th: Many Happy Returns Social, this will not be too taxing on you, at 10:30 a.m. check-in
20th: "Date Nite" Tennis with a Partner and Tuscanos
Sign up on pebblecreektennis.org.