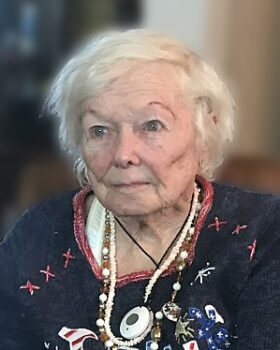 Lucretia Lou Nalan Gourley
Lucretia Lou Nalan Gourley passed away on Oct. 15, 2020, in hospice care in the comfort of her own home in Goodyear, Ariz. Born Jan. 18, 1933 in Mason City, Iowa, she was the youngest of eight children born to John Patrick Nalan and Marguerite Lucretia Helm.
Lucretia was known by most people as Cretia. She graduated from Mason City High School in May of 1951 and married Philip Leon Gourley in December of that year. Together they had three sons: Chris Leon Gourley born in 1953, Gregg Elry Gourley born in 1956, and Brett John Gourley born in 1959.
Cretia's husband, Phil, was in the Air Force, so the family moved every few years to a new home and formed new friendships. They lived in Anchorage, Alaska; St. Paul, Minn.; Boone, Iowa; Topeka, Kan.; Omaha, Neb.; and enjoyed a six-year stint on the island of Oahu, Hawaii. After retiring from the Air Force, the family returned to Iowa, settling in Ames in 1973. In 1979, Phil and Cretia moved to Yuma, Ariz. During their years in Yuma, Cretia coordinated recreational athletics for Department of Defense personnel at the U.S. Army Yuma Proving Ground. From 1995 to 2003, Cretia and Phil spent several months of the year on the road, traveling across the U.S. in their RV. They moved to Goodyear, Ariz. in 2004.
Cretia loved playing cards and bingo, working puzzles, traveling across North America, and teasing you. One of the things she enjoyed most was beating you in cribbage. She won the Gourley Cribbage Tournament in 1993 and 2000. In Hawaii, she took up ceramics, and while in Yuma, she took up the hobby of stamping and card-making. Later, in Goodyear, she transferred her stamping and card-making skills into making scrapbooks. From 2004 to 2020, she lived in the PebbleCreek Resort Community in Goodyear, where she was active in many of the social and recreational opportunities offered there.
Cretia was preceded in death by her husband, Phil, in 2004; her son, Gregg, in 2018; her parents; and her seven siblings and their spouses. Her siblings included Ruth (John Dorsey, Thomas Webb), Merilayne (Milton Ferrier, Melvin Muth), John "Bud" Nalan, Clayton "Squirt" (Pauline) Nalan, Valoyce (Walt Cooper), Jerry Nalan, and Norvard "Snip" Nalan.
Cretia is survived by sons Chris and Brett; Chris's wife Kathy and Gregg's widow Mary Ann Lang; Kimberly Hanley; grandchildren Jonathan and Ryan Gourley and Brooke Hanley. She is also survived by two of her sisters-in-law, Barbara Nalan and Verna Gourley, as well as numerous nieces and nephews.
The time of services has yet to be determined. In lieu of flowers, Cretia desired to have donations made to Cancer Research Institute, Inc. 29 Broadway Floor 4 New York, NY 10006-3111.
Condolences for the family can be left at www.thompsonfuneralchapel.com/obituary/lucretia-lou-nalan-gourley.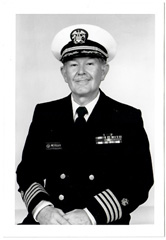 Donald Dean Morgan
Donald Dean Morgan, 85, of Goodyear, Ariz., went home to be with his Lord and Savior on Oct. 27, 2020. He was born in Columbus Junction, Iowa, on Feb. 22, 1935. He graduated from Columbus Junction High School in 1953 and served in the U.S. Navy and the Naval Reserve for eight years. He earned his degree in pharmacy from the University of Iowa after discharge from active duty in the Navy.
He married Barbara (Rosene) Morgan in 1954 and they had two daughters, Donna Morgan and Deana (Morgan) Irvine. They moved to Prescott, Ariz. in 1963 where Don served as Chief Pharmacist at Yavapai Community Hospital.
Starting in 1973, Don was an officer in the United States Public Health Service for 31 years working in the Indian Health Service. He worked at various locations including San Carlos, Towaoc, Cibecue, Kotzebue, Phoenix, Anchorage, and Denver. He worked as pharmacist, facilities planner, and personnel director. He received many medals and awards during his service. After 35 years of Navy and USPHS service, he retired in 2004.
In 1992, he married Rachel (Lopez) Morgan. They resided in Anchorage and Colorado before returning to Arizona and settling in Goodyear in 2005. Since then, they have been members of Avondale Baptist Church (formerly First Southern Baptist Church of Avondale). Don was a deacon in the church and has faithfully served his Lord.
Don was deeply loved by so many. He was an amazing man! He was a kind, loving, patient, funny, generous, gentle man who loved his Lord, his wife, children, grandchildren, great-grandchildren, extended family, and many, many friends! He loved to spend quality time with his family and friends. He loved to read his Bible and every book on Heaven that he could find.
He loved football, baseball, basketball, board games, card games, movies, reading, traveling, fishing, crossword puzzles, the comics (especially the Sunday comics), Mexican food, and ice cream! He was an excellent singer, musician, and actor in his younger years. His lifelong dream to visit his ancestral home in Wales came true in 2013, praise God!
He is survived by Rachel Morgan, his wife of 28 years; his daughters Deana Irvine (David) and Donna Morgan; stepdaughter Julieta Noble and stepson Morgan Ellig (Natalie); brother Dave Morgan (Jane); sister Nancy Fischer (Jerry); 11 grandchildren; 10 great-grandchildren; several "adopted" grandchildren (especially in our church); and many cousins, nieces, nephews, and in-laws.
He was preceded in death by his father and mother, Donald Emlyn and Carrol Irene Morgan, and his sisters, Rosalie Reed and Margaret Arnold.
The funeral service was held at Avondale Baptist Church on Nov. 14, 2020. Interment took place on Nov. 16, 2020, at the National Memorial Cemetery of Arizona.
Charitable donations may be made in Don's name to Avondale Baptist Church, www.abcaz.net or to Hospice of the Valley, www.hov.org/donate.
Condolences for the family can be left at www.thompsonfuneralchapel.com/obituary/donald-dean-morgan.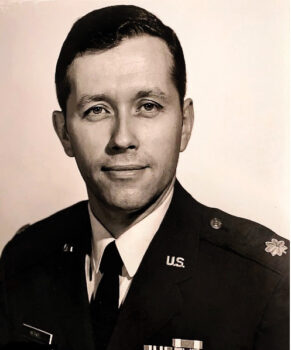 Walter Richard Merkel
Walter Richard Merkel, age 83, of Goodyear, Ariz., passed away on October 25, 2020. He was born December 4, 1936, to Walter V. and Dorothea (Groenke) Merkel in Oak Park, Ill.
Originally from Maywood, Ill., Walt was a fan of Chicago sports. He graduated from Michigan State University, where he was commissioned into the United States Air Force through the ROTC program. He went on to serve in the Air Force for 22 years, including multiple overseas assignments, retiring as a Lieutenant Colonel. He then retired for a second time from the Property and Casualty division of CIGNA after 19 years. Upon being stationed at Luke Air Force Base, he moved to Arizona in 1976, and resided in both Glendale and eventually Goodyear. Walt enjoyed traveling throughout the country/world, and also had deep appreciation for nature and wildlife conservation. He was a skiing enthusiast through much of his adult life, with favorite spots across Europe and Colorado, as well as being an avid tennis player. In his later years, he became a dedicated member of the Rock-Steady Boxing group as he battled Parkinson's disease, which ultimately took his life.
A devoted husband and father, he is survived by his spouse of 55 years, Jean, of Goodyear, Ariz.; his daughter, Kristin Merkel of Phoenix, Ariz.; and his son, Tyler Merkel of Chantilly, Va. Walt is preceded in death by his parents and sister, Lani Harrington.
He will be interred at National Memorial Cemetery of Arizona (AZ Veterans Memorial Cemetery) with military honors in Phoenix, Ariz., on December 4, 2020, at 10:30 a.m. Due to Cemetery COVID-19 restrictions on attendance, the service will be limited to family.
Condolences for the family can be left at www.thompsonfuneralchapel.com/obituary/walter-richard-merkel. @