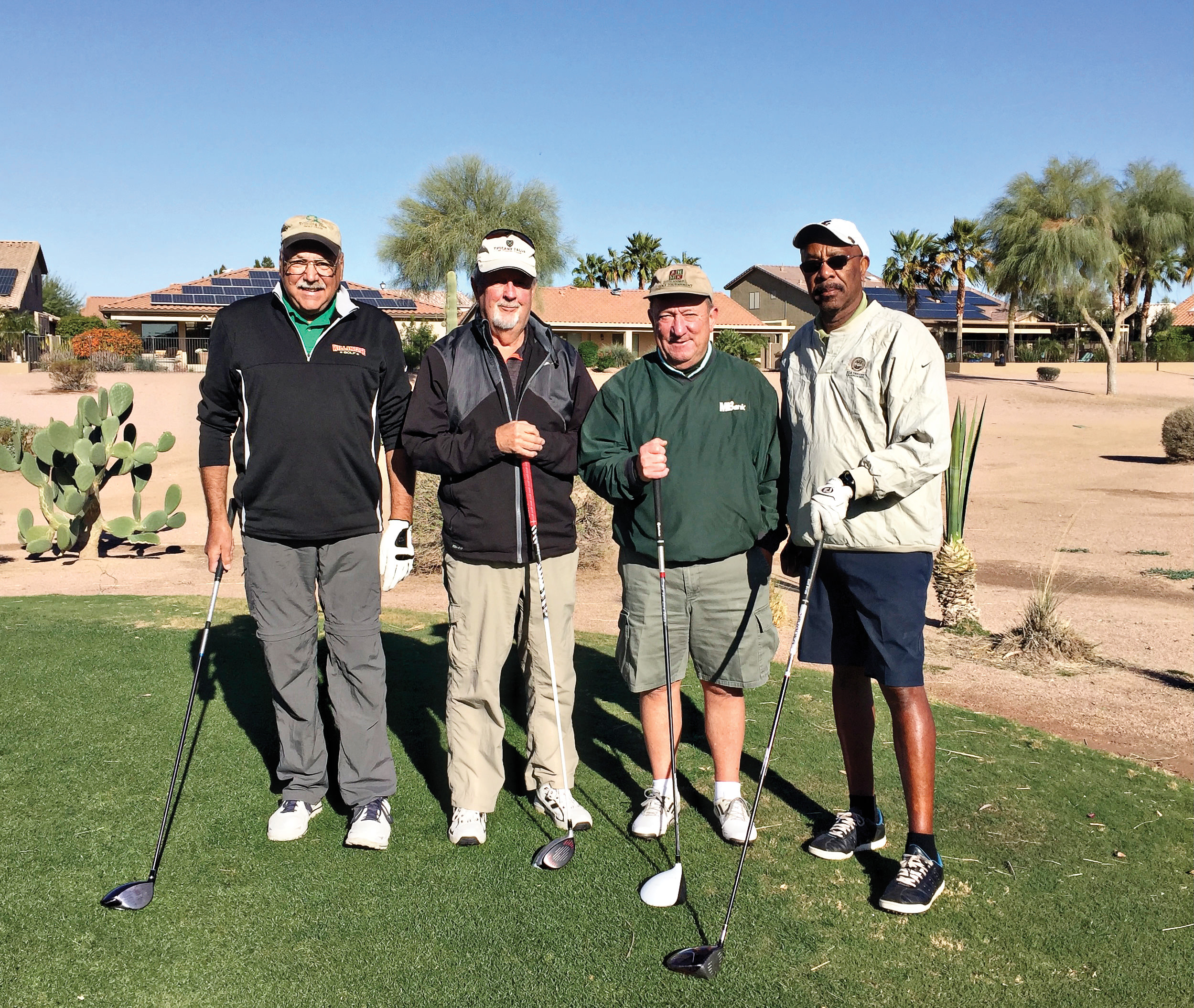 Joan Smith
The Rotary Club of Goodyear PebbleCreek has announced plans for its fourth annual Charity Golf Tournament and Ball Drop on Feb. 21 at the PebbleCreek Tuscany Falls Golf Club. Proceeds from the tournament fund charitable good works that make a difference in the lives of our local community.
"This has been an especially challenging year for our community due to COVID-19. Many of our non-profits have been overwhelmed with the number of clients they are serving. I hope the success of the Rotary tournament allows us to partner with many of those organizations again with even more dollars!" said Joan Smith, Rotary Club President. "This commitment to give back is embodied in the Service Above Self motto that anchors Rotary's mission."
The 18-hole scramble format tournament will begin on split tees—number 1 and number 10 beginning at 8:30 a.m. The $400 foursome fee ($110 individual fee) includes golf, cart, lunch, and prizes. The PebbleCreek Tuscany Golf Club is located at 16222 Clubhouse Drive in Goodyear.
The entry deadline is Feb. 12. You can register and pay online at www.eventstlc.com/gypcrotarygolf or write a check made payable to the Goodyear PebbleCreek Rotary Foundation. Entry forms are available online, at the PebbleCreek Golf Pro Shop, or by contacting the Rotarians listed below.
Sponsorship packages are available for local businesses interested in supporting the Rotary Club's charitable efforts. All sponsorship donations are reinvested in the community for charitable purposes. We are very excited to have The Opus Group be our event sponsor this year.
Another fun feature of the tournament is the Golf Ball Drop featuring numbered golf balls dropped from a Goodyear Fire Department ladder truck. The ball landing in, or closest to, the hole will be worth up to $3,000. Due to COVID-19 restrictions, this year the number of viewers will be limited to 25 spectators wearing masks and socially distanced and will be done after all the golfers have teed off. Ball drop tickets are $20 and are available from Rotary members or on our golf website. You need not be present to win. The proceeds from this part of the tournament will also fund student scholarships and local charitable projects.
"Our club is dedicated to Service Above Self, and we partner with 1.2 million other Rotarians around the world who are committed to truth, fairness, goodwill, friendship, and enriching communities," said Smith.
The club currently meets every Wednesday from 7 to 8 a.m. by Zoom and is a group of neighbors, community leaders, and local citizens uniting for the common good. Visitors are always welcome.
For more information about the golf tournament, sponsorship opportunities, and registration forms, contact Joan Smith at 503-348-9468 or [email protected] or Jim Frey at 415-271-0714 or [email protected]