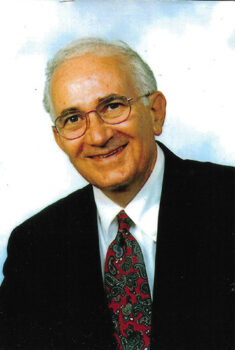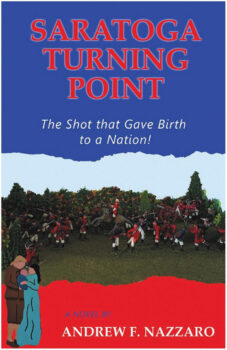 Andrew (Andy) Nazzaro has lived in PebbleCreek with his wife, Martha, since 2016. Born and raised in Poughkeepsie, N.Y., Andy received his engineering bachelor's degree from Rensselaer Polytechnic Institute in 1960, and received his master's degree in Operations Research and Statistical Analysis in 1962. During the following eight years Andy was employed by IBM as a Systems Engineer and District Field Systems Center Representative in Albany and Syracuse, N.Y. In 1971, Andy left IBM to serve as Director of Computer Systems Development and Programming, ultimately serving as Director of Corporate Management Information Systems, for the world's seventh largest apparel manufacturing firm. There, his team developed the world's first interactive mainframe/personal computer online system in 1982. In 1988, Andy was hired by the New York State Department of Transportation (NYSDOT), serving as Director of NYSDOT's Computer Services Bureau and the IT Project Management Office in Albany, N.Y., from which he retired in 2001.
After retirement, Andy and his wife moved 30 miles north to Saratoga County, N.Y., about 10 miles south of the American Revolution's Saratoga Battlefield and National Historical Park. It was on a visit there that he was inspired to write his historical novel, Saratoga Turning Point, The Shot That Gave Birth to a Nation!, published this past spring. Saratoga Turning Point is a historical tale based on true events that shares the journey of a humble man whose moral principles are challenged during the American Revolutionary War. The act on which the novel hinges is fact, not fiction. In his novel, Andy presents his "claim" as to who fired "the shot that gave birth to a nation," with as much evidence as presented by historians for whom they credit for firing the fateful shot for over 250 years—none!
"No taxation without representation" is the cry that inspires the American colonies to seek independent rule after Britain imposes a litany of unbearable taxes. British General "Gentleman Johnny" Burgoyne's plan is to invade the colonies from Canada and then proceed south to Albany, N.Y., to meet General Howe and his troops advancing from the south, cutting off upstart New England from the rest of the colonies and effectively ending the war before it starts.
As the story unfolds, the reader meets Philip Eames, a passionate long-hunter, proud of his father's service to the crown. What no one knows is that Philip is about to fulfill a destiny that he couldn't have imagined. As a chain of events unfolds and a single shot is fired that turns the tide of the Battle of Saratoga, history is transformed forever as France becomes America's first ally and a nation is born!
Along the way the reader will meet, "up close and personal," historical figures such as Benedict Arnold, Benjamin Franklin, John Adams, Philip Schuyler, and others. Martha Pearson is the woman who loved Philip from childhood, and Renee Merneau is the French-Canadian Catholic woman rejected by many in his community whom Philip marries and becomes the mother of his child. Anyone who enjoyed the movies, The Patriot, Braveheart, or the Netflix TV series Turn will enjoy the exciting plot and romantic triangle subplot. Saratoga Turning Point, The Shot That Gave Birth to a Nation! is available in paperback in the book section of PebbleCreek's Expressions Gallery, or at Amazon.com or BarnesandNoble.com in both hardcover and paperback.