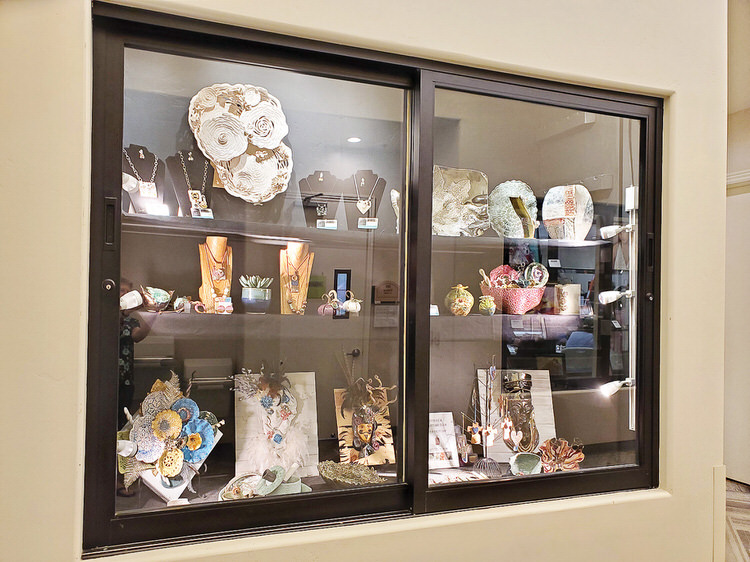 Jeff Wilson
The Creative Arts Center invited the Pottery/Sculpture Club to show off its talents in a special display case for the month of August.
Club members eagerly responded to the request to provide work for the display. Viewer response to the exhibit was overwhelmingly good.
The Pottery Club also maintains its own display case, where projects done in classes, and other projects by members, are exhibited. We invite anyone interested to visit us in the pottery room to see the fun and creativity that goes on.
The Pottery/Sculpture Club provides a variety of classes throughout the year and a very supportive and friendly environment for club members to explore, experiment, and grow artistically. Classes are advertised a month in advance on the egroup, and sign-up sheets for classes are in the Expressions Gallery in the Creative Arts Center.