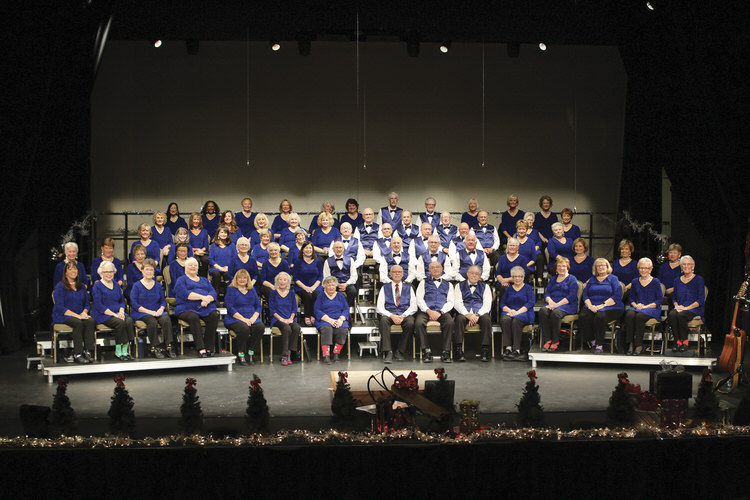 Diane Piehl
"Enjoy the Holiday Spirit" comes to the Renaissance Theater Nov. 29 through Dec. 2 beginning at 7 p.m. Tickets went on sale online at 8 a.m. on Oct. 30, and sales continue through concert time, with any remaining available at the door. To purchase: Go to the HOA website, www.pebblecreekhoa.org. There is no need to log into the website; just click on "Things to do," then scroll down to "Ticket Sales." All seats are still only $16.50, which includes the service fees. Visa and Mastercard are accepted. Just a heads up: Purchasing tickets is easier if using a Windows PC or a Mac computer rather than tablets or smartphones, as screens differ.
From the opening number "Sing Gloria" to the finale, you won't be disappointed. There will be songs about angels, Santa Claus, peace, bells, Hanukkah, joy, and more! Be prepared to sing along on occasion. Director Jerry Drake has more surprises on tap for this performance.
The chorus specialty groups, The Four Kings, 8 is Enough, Key of She, and Triple Trouble, will be going on a sleigh ride looking for a swingin' Christmas, but will be home for Christmas and wondering, "is zat you, Santa Claus?"
We look forward to seeing you there!