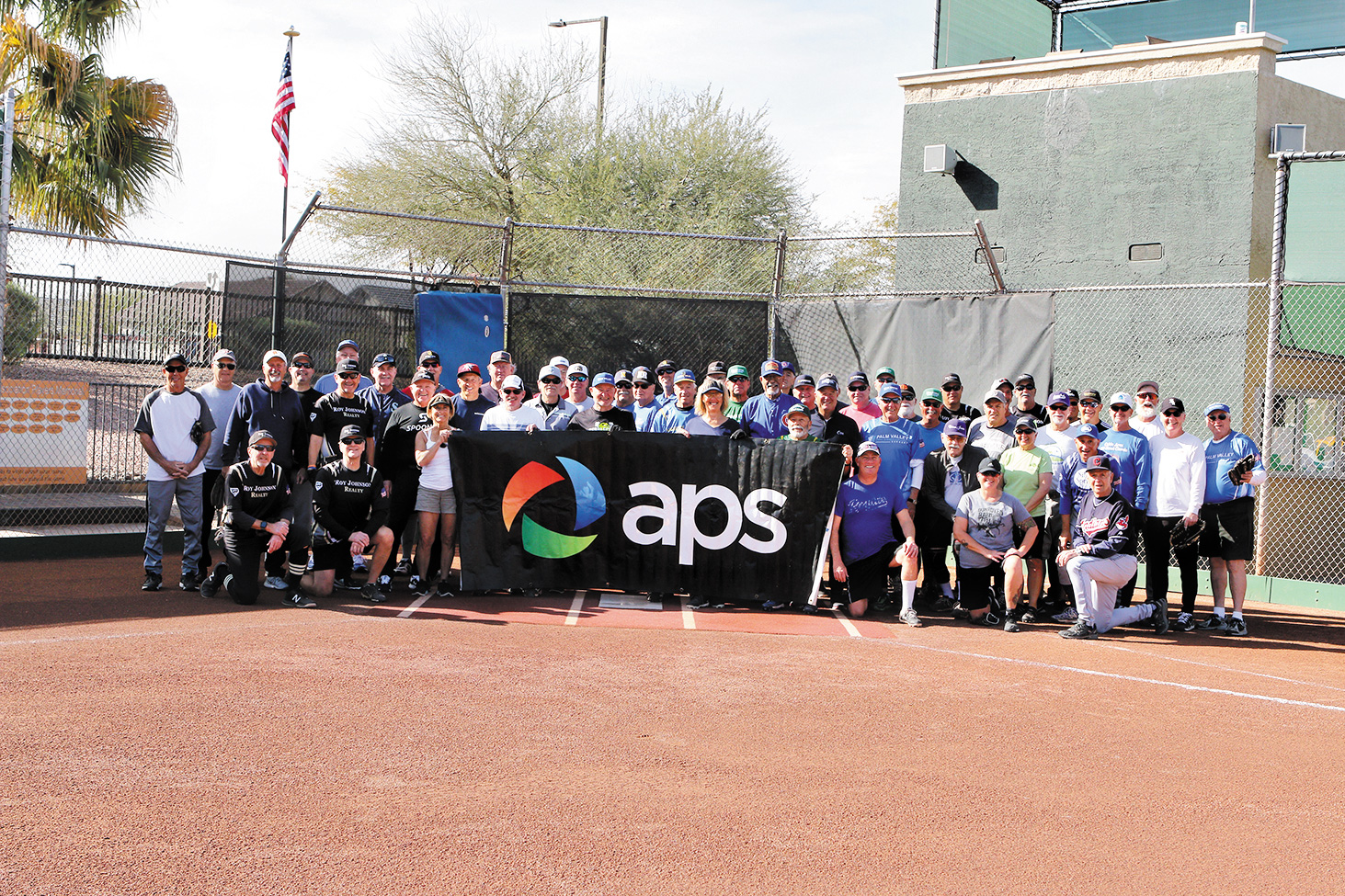 Fred Dresser
Arizona Public Service (APS) conducted a clinic with retired major league ballplayers that focused on hitting, throwing, and fielding. They did so with 50-plus of our PCSSA players at the Robson Field of Dreams on Feb. 3.
Many of these players just finished a stretching clinic put on by Spooner Physical Therapy earlier that morning. It was interesting to see if the stretches they just completed would help them while they were going through the above referenced sessions of hitting, throwing, and fielding.
PCSSA thanks APS for taking the time to provide instructions to the PCSSA players in attendance. I'm pretty sure that we should see improvement in these players' performance during the remaining games this season.