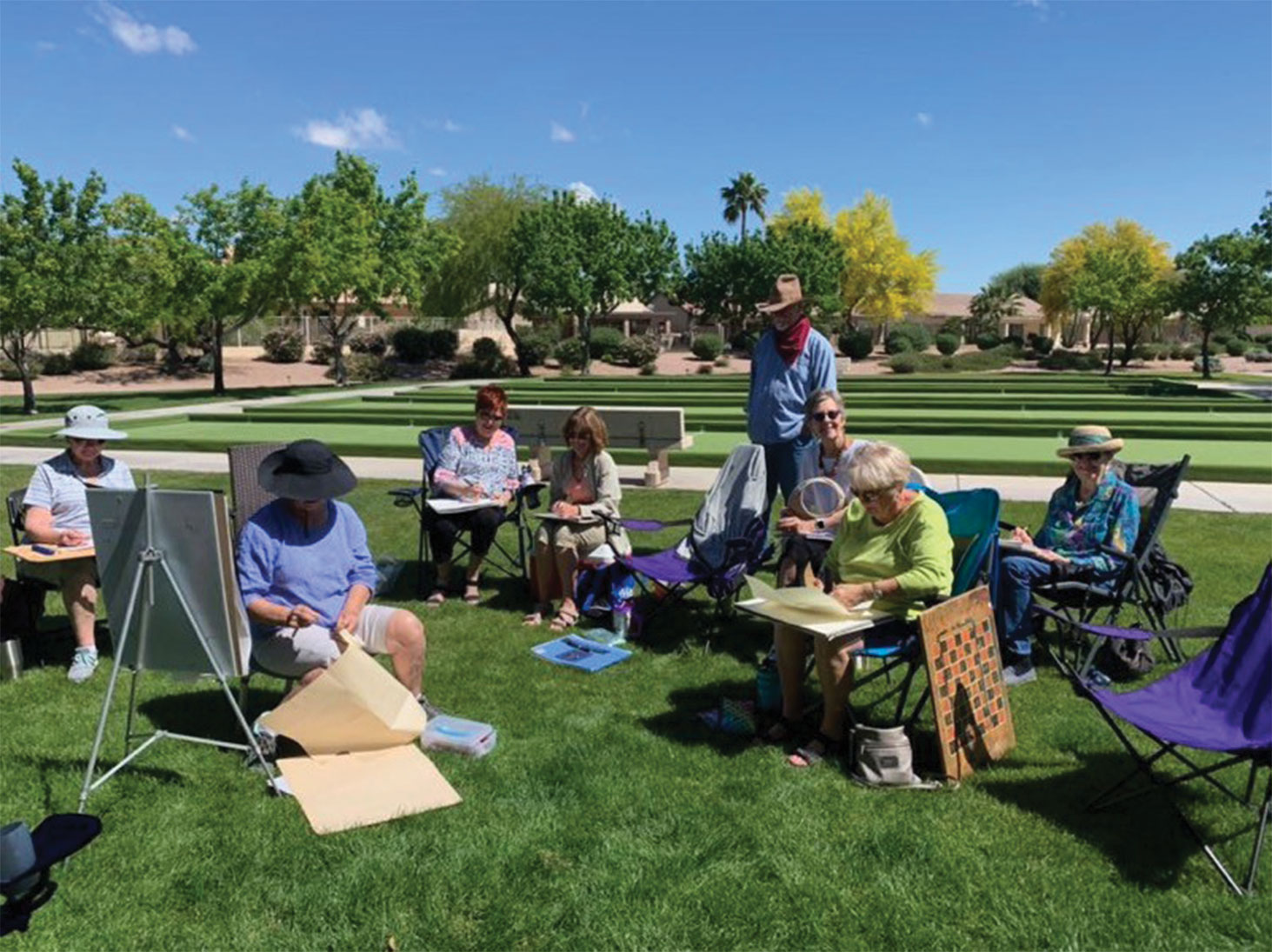 Charlene Romanos
Sylvia Armstrong, newly elected Vice President of the PebbleCreek Art Club, invited club artists to leave the four walls of their studios behind and skip an "open studio" setting to experience painting and drawing out in the open air. Commonly called "Plein Air," the phrase is borrowed from the French meaning "open air" and is used to describe the act of painting outdoors where an artist reproduces the actual objects they observe at the time of painting, capturing views in natural light.
Fourteen club artists turned out for the first plein air event held by the club. Sunrise Park was the perfect setting – warm spring weather and just the right sunlight. Artists set up and sketched club members Gary Kotula, handsomely dressed in western gear and Marielle Ramsey looking quite lovely holding a colorful parasol. Dee Smart provided instructions on the basics of drawing the human figure as the artists began drawing their individual interpretations of the subjects.
The "plein air" outing included a sack lunch, ordered from a local deli and beverages of one's choice. Those who attended agreed the event was most enjoyable. Socializing with club members while creating their art was a great experience and all those attending agreed they were looking forward to future "Plein Air" painting events.
For questions and information about the PebbleCreek Art Club, please visit pcartclub.org or contact Betty Jean Kennedy, President.