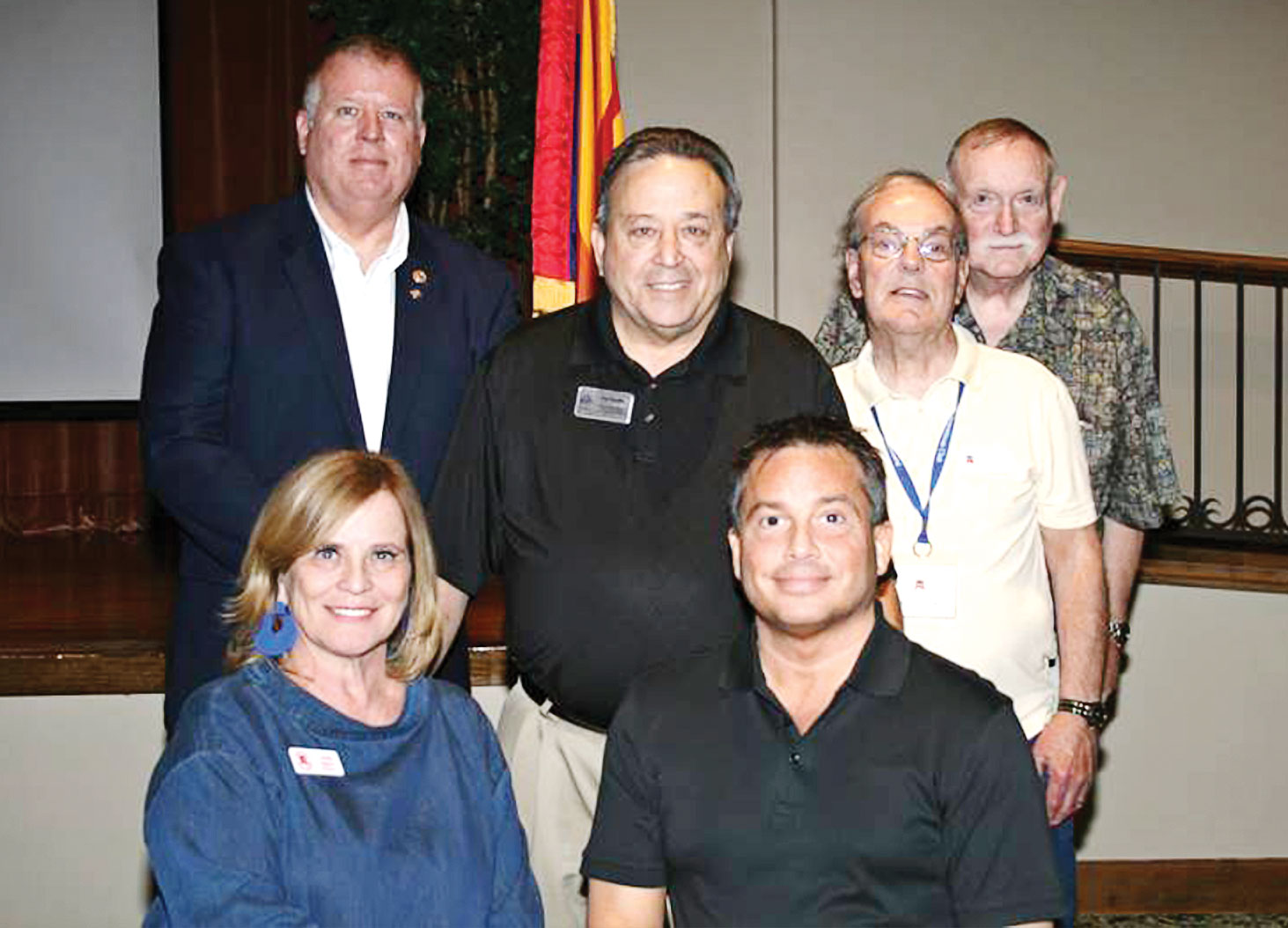 Liz Gibson
The PebbleCreek Republican Club welcomed members and invited guests to the Thursday, September 6 meeting in the Tuscany Falls Ballroom. Social time began at 6:30 p.m. and the meeting followed at 7:00 p.m.
We were especially pleased to have the very popular Nicholas Damask, PHD, speak to us again. His subject was "The last days of Europe; immigration lessons for the U.S.
Professor Damask teaches Political Science at the Arizona State University Center for Political Thought. His workshops have been sell-outs and are continuing this year. A new series will begin on October 16. Please contact Bari Cavallo at 720-201-2993 to sign up and for more details.
The PCRC has presented many timely and informative programs throughout the year which have enjoyed a tremendous response. This program, which was enthusiastically received and followed by a good Q & A session, gave us a good insight into our current immigration picture.