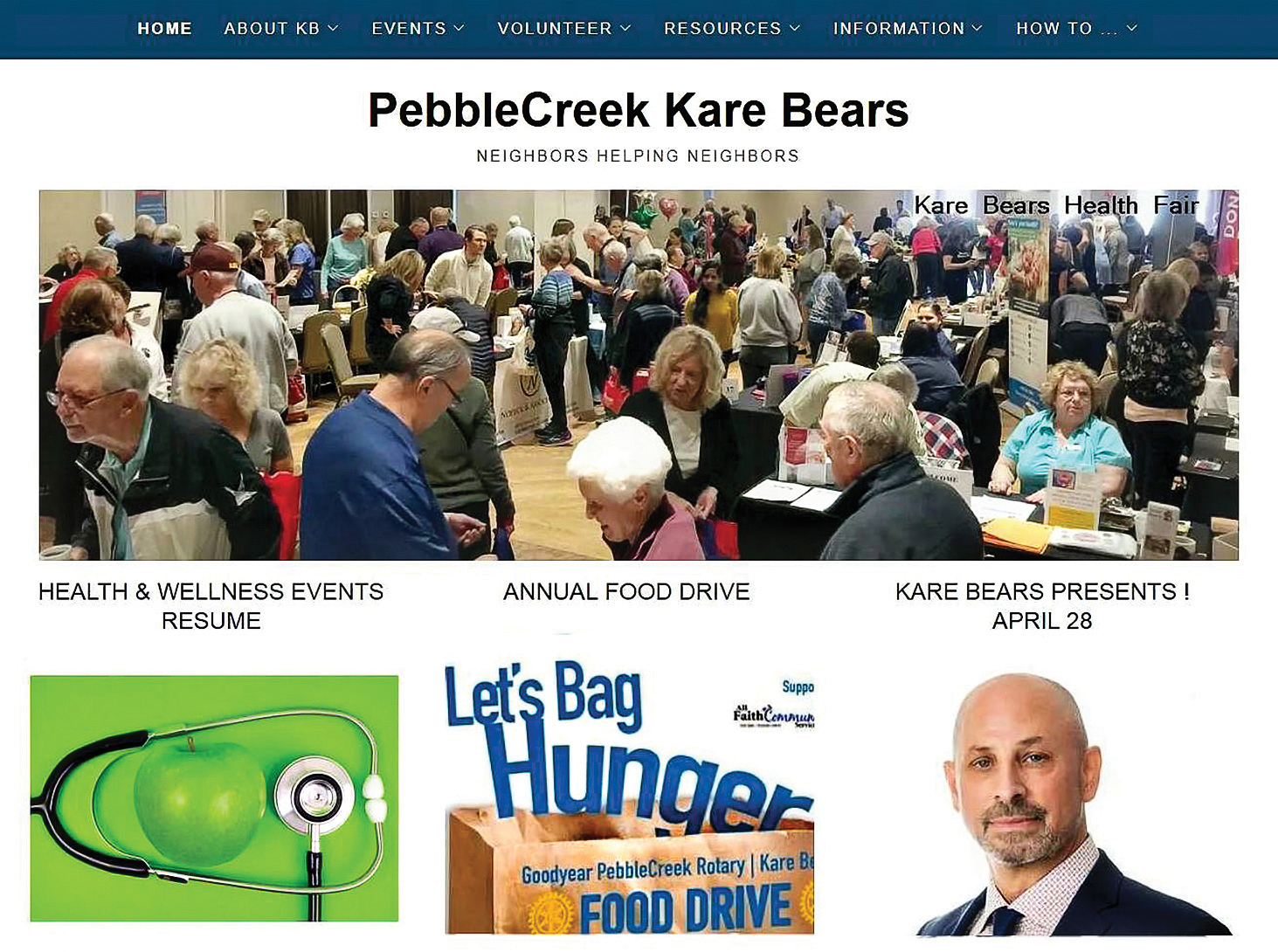 Mark Pelletier
The Kare Bears website at karebears.org is your convenient source for up-to-date information on Kare Bears services, presentations, and events. The site is updated continuously with the most current information.
Kare Bears has been serving PebbleCreek for over 25 years, but with new folks moving here year by year, we realize that many residents are not aware of who we are and what we do. The website provides that knowledge. Even if you think you already know about Kare Bears, please visit us as well—you will probably learn something new!
Follow the top navigation tabs to learn about our mission and services; access individual pages for each event or activity—such as presentations, health screenings, and community events. The volunteer tab describes the opportunities to serve with Kare Bears, how to indicate your interest, and profiles of some of your neighbors who volunteer.
Under the resource and information tabs, you can access the directory of services, view past presentations, find out about Kare Bears House (phone, location, hours, and services), and even learn the location of all Kare Bears supplied AED units throughout PebbleCreek.
A number of listings are also available: our board of directors, with their email addresses; other volunteers who perform specific services to Kare Bears; and a quick way to find the name and contact information for the Kare Bears coordinators serving each Pebble Creek unit. These folks are often your best first contact point for help at Kare Bears.
Also, we have just added a new "How To …." section with information on arranging Kare Bears transportation or medical equipment loan services. If there is still something more you need, you can even ask a quick question directly from the home page.
Visit us often to stay aware of what's going on with Kare Bears and learn how we can serve you.