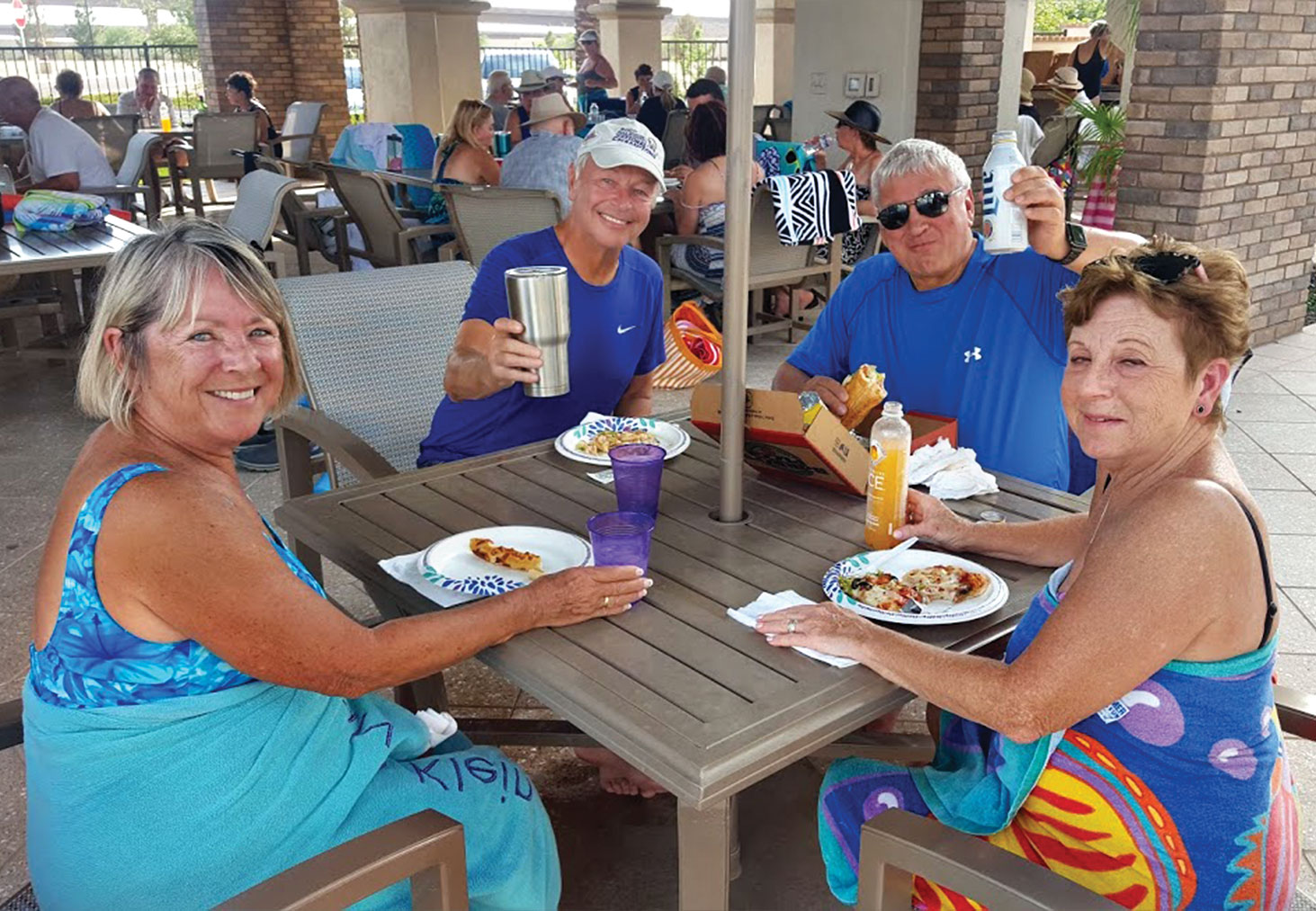 Ken Minichiello
Splish splash were the sounds heard at the Italian American Club's second annual pool party. The summer heat didn't discourage over 40 die-hards from getting out to enjoy some cool refreshments, food and socializing, in what better place than at the Oasis Pool.
With a slight breeze, cover from the ramada and, for some, a pool for some frolicsome activity, the July heat was no longer an issue and it made for a fun and enjoyable day; some would even say a perfect day!
What's a pool party without pizzas from Barro's with your favorite beverage. You can be assured there was no shortage of kinds of pizza; one for every food delight! You could tell the pizzas were a hit; none was left at the end of the evening.
Thanks to Mary Flynn for organizing this wonderful and very successful event again!