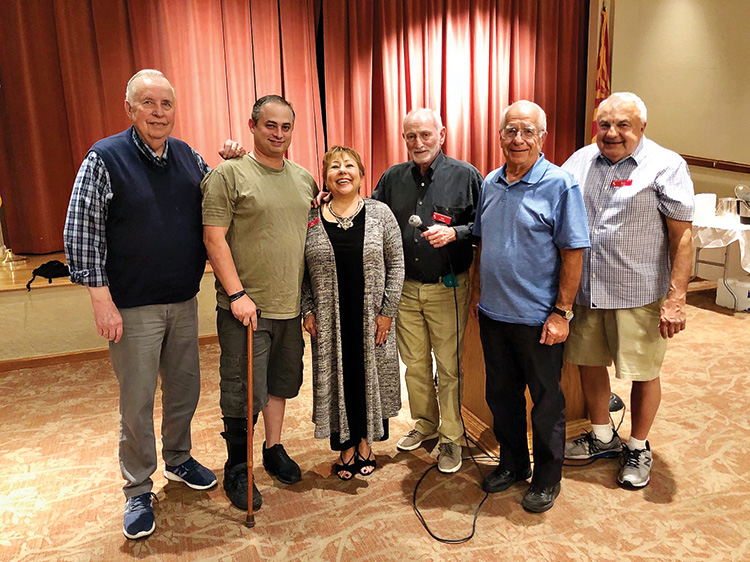 Ken Minichiello
The Italian American Club held its 20th annual Regional Potluck Dinner at Eagle's Nest Ballroom. One hundred-twenty members and guests were served fantastic Italian entrées, soups, salads, and desserts homemade by attending members.
This year's event was particularly significant with the recognition of Buckeye Officer David Grossman, with his family, for his actions "above the call of duty" during which he sustained permanent injuries. Because of the severity of his injuries, making him permanently disabled at the age of 40, he is unable to continue to work and serve the community as a police officer. The net proceeds from the 50/50 raffle were given to Officer Grossman as the club's appreciation and support for his service to the community.
Other special guests attending this event were the Italian family of Marco and Chiara Pittini with their two children. Marco is an Italian Air Force Officer at Luke Air Force Base under a four-year contract with the U.S. government to provide airplane maintenance. This was an excellent opportunity for the Pittini family to meet many of the members and enjoy some wonderful Italian cooking.
A big thanks to Pat Atkinson and her committee for another wonderful job organizing and coordinating this annual event.