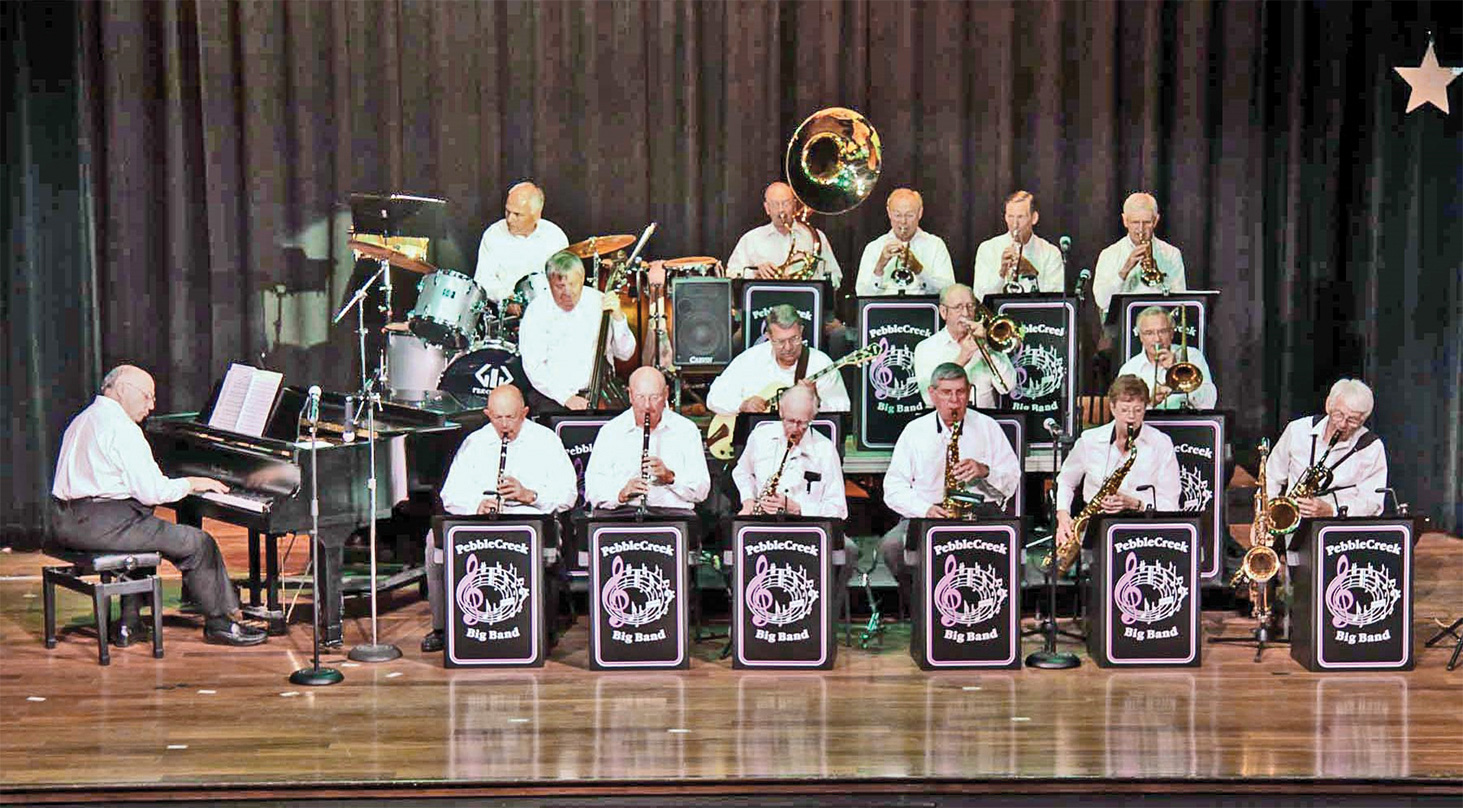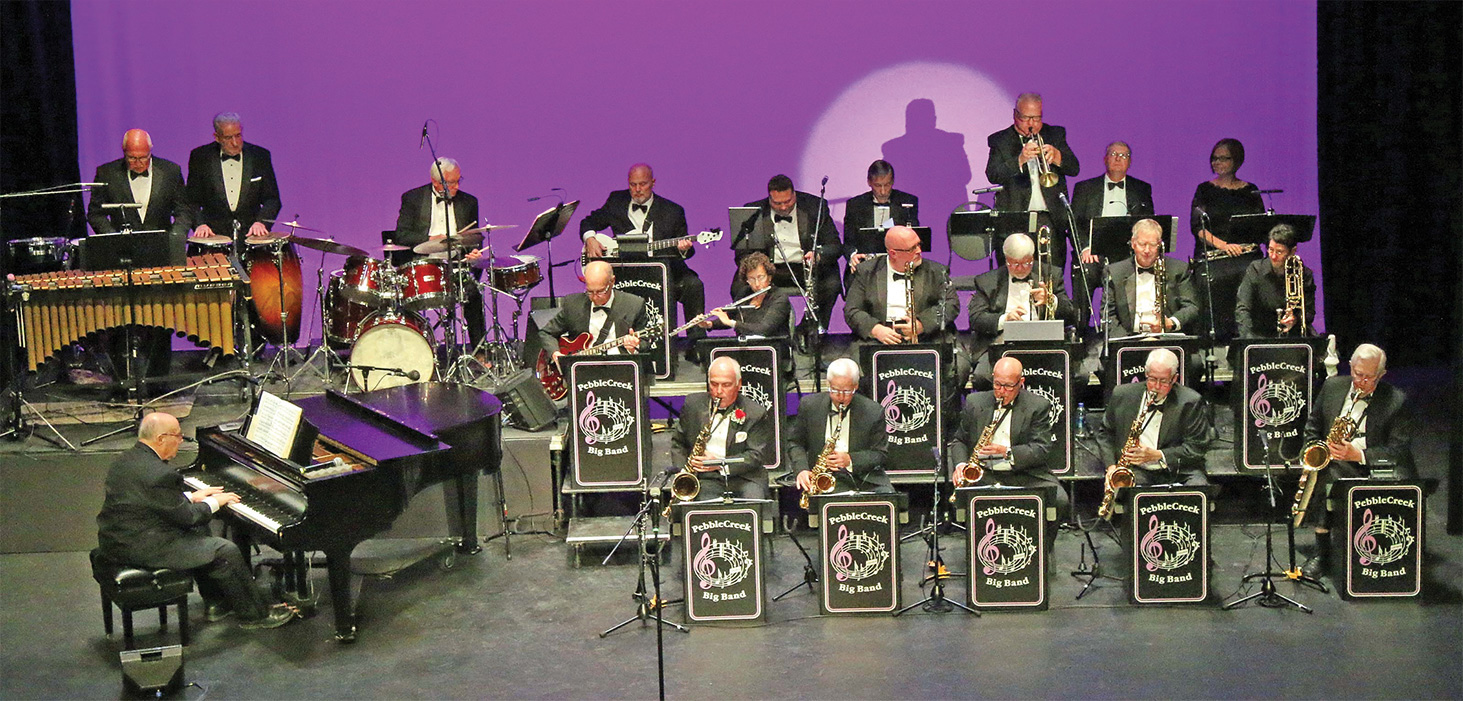 Susan Kice
Recently, comments have been heard around the community asking what Burst of Music is. This question is understandable, as Burst of Music has not been performed for the past two years. The good news is that Burst of Music XV has been scheduled to return to the Renaissance Theater in March of 2022!
So, what is Burst of Music? In a nutshell, Burst of Music is the name of the yearly concert presented by The PebbleCreek Musicians' Big Band, with music reminiscent of the Big Band Era of years gone by. The name was suggested by Bruce Birnel's wife, and the Roman numerals were added as a bit of flair and to designate succeeding years. The show has become very popular over the years with PebbleCreek audiences and has enjoyed numerous sold-out performances.
The Background: In 2000, Bruce Birnel and his wife, Mimi, moved to PebbleCreek. Being a Juilliard School of Music graduate, a former music teacher, a pianist, and always a musician at heart, Bruce was anxious to form a club of fellow musicians. Like any fledgling group, the going was tough at first, with only five people replying to his initial email seeking musicians. Thanks to Bruce's perseverance and determination over the ensuing years, The PebbleCreek Musicians was formed as an official HOA approved club in 2008, with 23 musicians and two vocalists.
One of the newer members of the group was George Salierno. George had been a professional vocalist with the Charlie Spivak Orchestra, where he performed with a vocal group known as The Starlighters. A well-known trombonist, Nelson Riddle, was also a member of that orchestra at the time. In addition to playing the trombone, Nelson was also a musical arranger, having written arrangements for Frank Sinatra among others. George was greatly influenced by Nelson and began writing arrangements on his own. He continued to do so by arranging music for the newly formed PebbleCreek Big Band, as well as lending his voice and directional talent to Burst of Music productions.
Bruce continued as the director of The PebbleCreek Musicians for the next twelve years. However, in 2019, he decided to step down and turn the directorship over to fellow musician Jeff Buda. Jeff, a reed instrumentalist, was one of the original members of the PebbleCreek Big Band.
As for the future of Burst of Music, Jeff promises new and exciting music spanning the decades with music reminiscent of the 60s, 70s, and 80s with upbeat, energized arrangements, while not forgetting the oldies but goodies!—something to meet everyone's fancy.
The PebbleCreek Musicians are always looking to welcome new members to their ranks. If you have any interest in joining the musicians, or forming a group of your own, contact Jeff at [email protected]