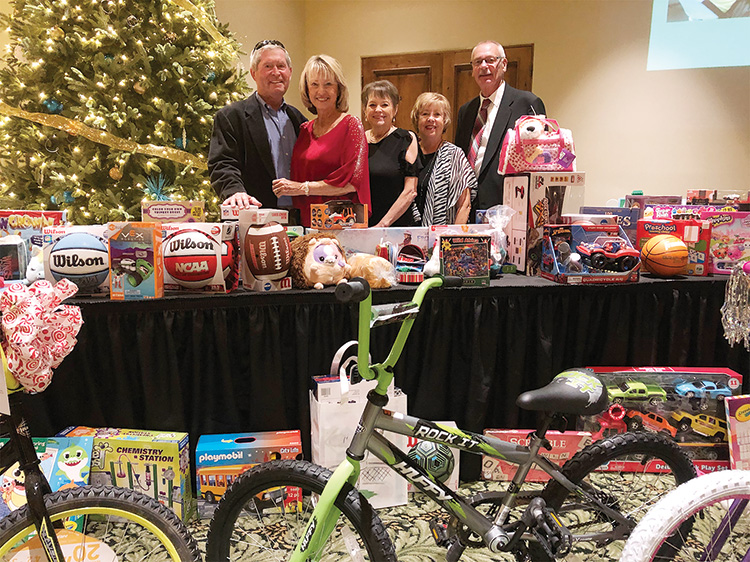 Norma Whitley
Once again, the PebbleCreek Tennis Club members showed their support during the annual toy and gift card collection. This year $1,000 in gift cards and three SUVs full of toys including five bikes for children of various ages were collected and donated to families at the New Life Center. The New Life Center provides a safe haven for families fleeing domestic violence.
Tennis Club members Carol and Jim McKenna coordinated the collection along with Sue and Charlie Hunt, and Carolyn Curley, which was held in conjunction with the PebbleCreek Tennis Club annual Holiday Dinner Dance held on Dec. 10 in the Tuscany Falls Clubhouse Ballroom.
Thank you to all the Tennis Club members that donated items for this worthy cause. It is greatly appreciated by the families at the New Life Center during the holiday season.