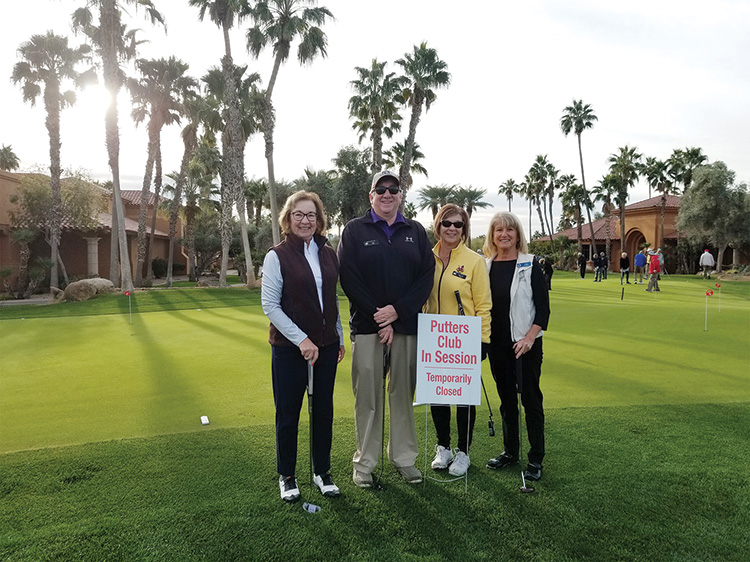 Maureen Campbell
The start of a new decade is inspiration for PebbleCreek Putters to make resolutions for more accuracy and better control in their putting. 2020 also brings the club a new board of directors consisting of: President John Craven, Vice President Mary Kay Derby, Treasurer Tess Braden, and Secretary Maureen Campbell.
The board is scheduling many special events and tournaments for members, beginning with the "For The Love of Putting" event on Feb. 10 and 12, 2020. For this Valentine's event, each putter who scores a hole-in-one on putting green hole 14 will receive a double payout. Everyone is encouraged to wear their best red golfing attire for this fun, annual event.
Weekly play for the PebbleCreek Putters Club is on the 18-hole putting green at Tuscany Falls on Mondays and Wednesdays all year long. You will find membership forms in the alcove at the Tuscany Falls Pro Shop or contact the Membership Chairperson, Donna von Oy, donvon62@cox.net.