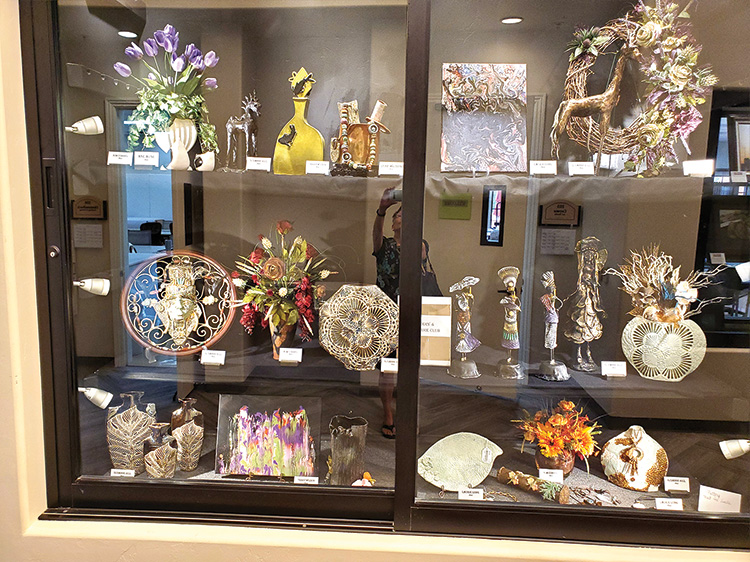 Jeff Wilson
The Pottery/Sculpture Club of PC sponsors classes focused on several different visual arts and media.
The club was honored by an invitation from the Creative Arts Center to display examples of these various arts in a showcase outside the pottery room in the CAC in August.
On display were examples of clay and mixed media jewelry, fiber clay animal and human figurines, beautiful floral arrangements, pottery, clay sculptures and acrylic pour paintings.
Watch for egroup announcements of upcoming pottery club sponsored classes. Signups for all classes are in the Expressions Gallery in the Creative Arts Center. All classes are open to everyone, including beginners with no experience. So, come join in the fun.