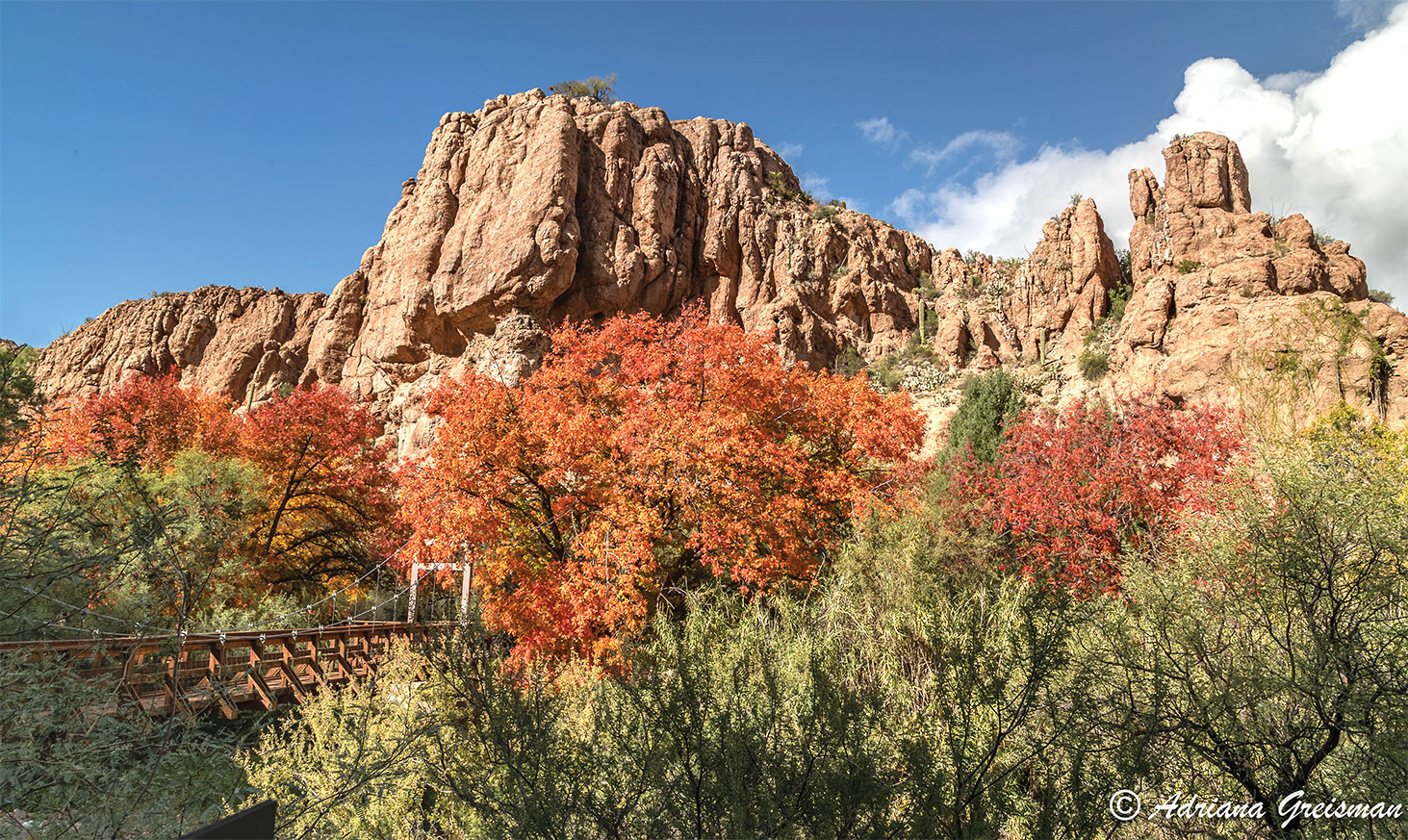 Adriana Greisman
Eleven members of the PebbleCreek Camera club traveled out to Boyce Thompson Arboretum in Superior, AZ on December 1 to photograph the fabulous fall colors of the garden's pistachio trees. As expected, the fall colors were fantastic!
The club's January 2019 schedule is full of wonderful activities. All PC residents and their guests are welcome to join us.
Workshop: January 5, 2019 4:00-8:00 p.m. Coyote Room, Creative Arts Center "Using filters with your lenses" led by Adriana Greisman and Larry Matney
General Meeting: January 21, 2019 6:30 p.m. Coyote Room; Creative Arts Center "Cell Phone Photography." The speaker will be Amy Horn. Amy is an educator at Northern Arizona University and Arizona Highways PhotoScapes. Her publications include Arizona Highways, Gold Prospectors Association, and her new co-authored book, The Art of Macro Photography. Amy lives in Flagstaff, Arizona and has been enthusiastically sharing her knowledge in software and photography related fields in secondary and post-secondary levels since 1995. With a Master's Degree in Education, she enjoys demonstrating photographic techniques both in the classroom and out in the field. When she is not teaching, she enjoys time with her family and photographing the world around her. https://www.horndesigns.com/
Outing: January 30, 3:00-9:00 p.m. Lake Pleasant Sunset Shoot followed by drinks/dinner. Meet at EN Activities Center for carpooling. Please RSVP to illinoisexport@comcast.net by January 28 with names of who is going (spouses/significant others/friends are welcome), whether you are willing to drive and how many can fit in your car.