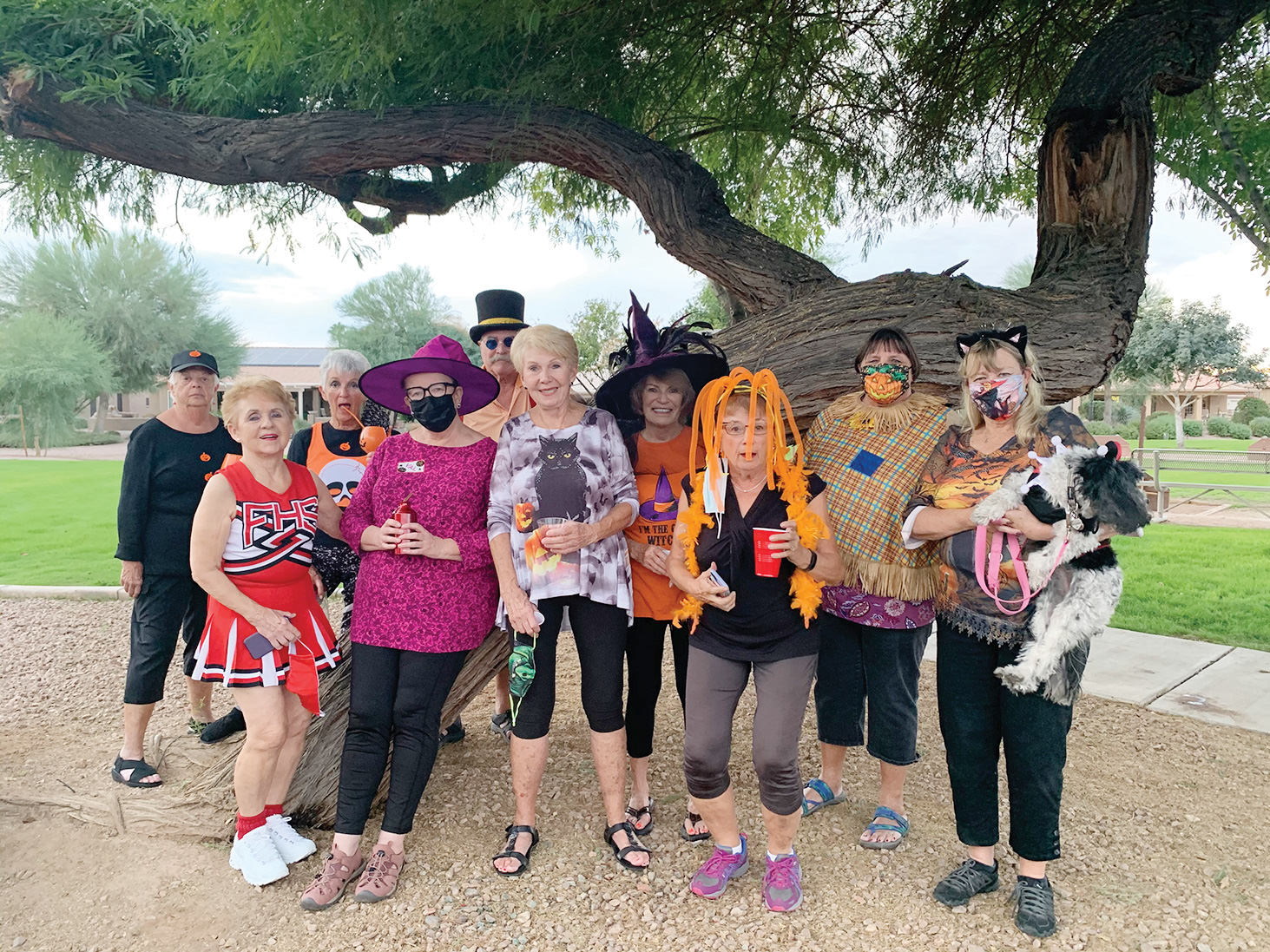 Jan Hansen
Although the PC Singles Club could not hold the traditional Halloween party this year, some members found a way to celebrate Halloween by dressing in costumes and gathering at Sunrise Park to socialize on Saturday evening.
Small groups of members attended an outing to the Desert Botanical Garden on Oct. 13 and the Wildlife World Zoo on Nov. 17. Most activities have either been canceled, held outdoors, or done in small groups due to safety measures imposed in accordance with the ongoing pandemic.
However, in order to move forward, the club has scheduled an outdoor meeting on Sunday, Dec. 6 at Sunrise Park. Arrive at 2:30 p.m. for social interaction, followed by a general meeting at 3 p.m. It's that time of year when the nominating committee presents the board for the upcoming year and is then voted on by the membership. A business meeting will be held, followed by guest speaker Wally Campbell who is a councilwoman in Goodyear. She will be updating everyone on the latest happenings in and around Goodyear. Dinner will follow at N Dub Pizza for those interested in attending.
Check the club calendar for any events happening in the next two months that may be of interest.
For any additional information on the Singles Club, contact Membership Director Lynne Johnson at 623-213-8206 or visit the website at www.pcsingles.org.