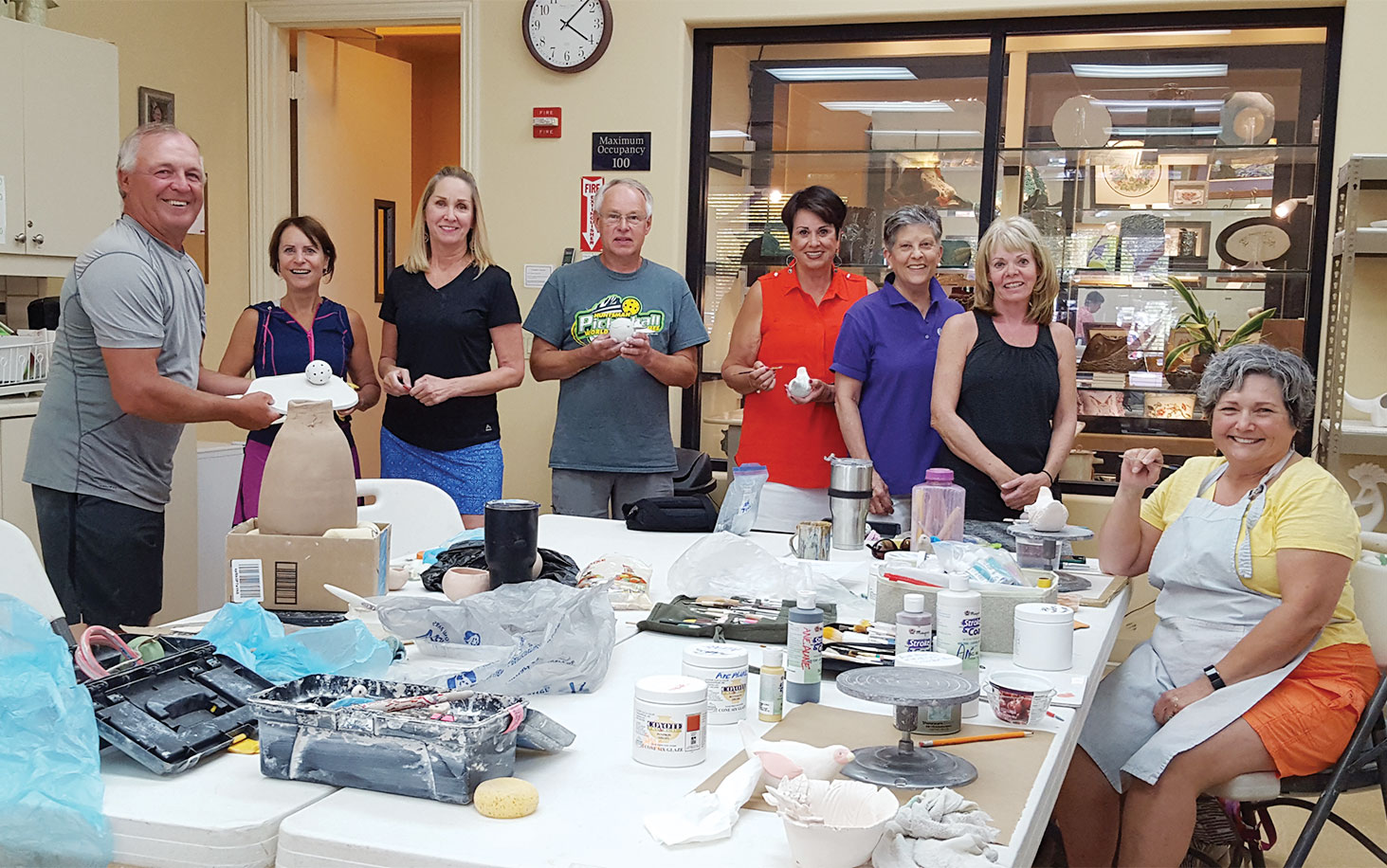 Jeff Wilson
Recent months have seen a welcome expansion of opportunities for pottery club members. First, a new class has been added to the pottery roster. It is being called, For the Birds. This class is being taught by the talented and wonderfully entertaining instructor Ane Aune. Students will make two whimsical and colorful birds perfect for indoor or garden decorating.
Two other pottery classes are also available in May—Handmade Pottery and Clay Bead and Pendant Jewelry.
A few people have volunteered several hours recently helping people to do wheelthrowing or making elements for totems. Two seasonal residents have been particularly helpful teaching wheelthrowing to interested folks; Linda Farmer and Mickey Osternick. And Gordon Cooper, a meticulous sculptor, has been helping people to make elements for totem sculptures.
Other classes in the planning stages include sculptural teapots, tabletop abstract sculptures and totems.
All PC residents are invited to come to the pottery room to see what your friends and neighbors are creating.
Signups for future pottery classes are in the Expressions Gallery in the Creative Arts Center.