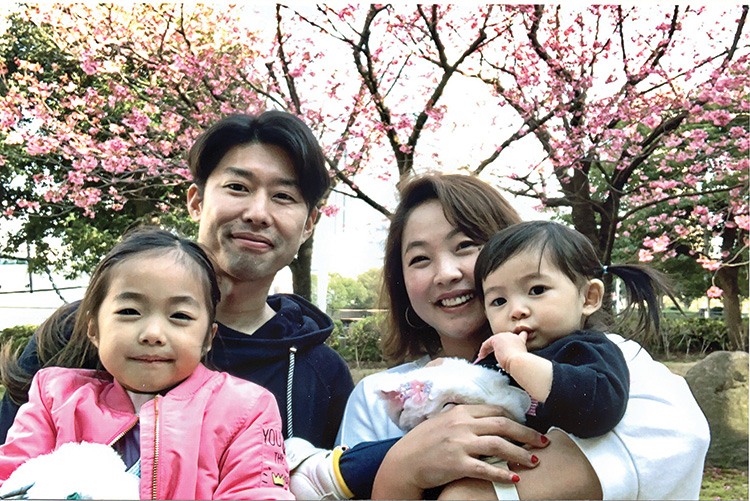 John Cacciola
It all started in Sedona, Ariz. on a summer Sunday in 2010. My wife, Doris, and I were in a small shopping area. As she continued to look at mucho merchandise, I decided to go outside for air. Upon walking to the parking area, I came upon two Japanese ladies having an animated conversation. Here they were, arms/hands flaying, cameras in hand, and pointing at the Red Rocks in the background. As a viewer of "Columbo," the TV detective series, I was able to immediately deduce the dilemma. They wanted pictures of the two of them together with the Red Rocks in the background.
I approached them and somehow/someway, with 15 minutes of hand/arm gyrations, we three had a plan. In this same time period, I learned that their names were Yukako and Mariko. Now the plan would have me take their picture (together) with each of their cameras. About this time, Doris appeared and the picture taking started again. This with three cameras. After the picture taking session, we learned that they were recent college graduates and the trip to the USA was a graduation present. From Phoenix they were headed to Los Angeles, then back to Japan. We decided to exchange address information and over the next few months there was the exchange of pictures.
Following picture exchanges, and the tsunami that ravaged Japan, contact came to a stop. However, in 2016, the USPS mail carrier left a note for Doris to pick up a package at the local post office. Upon receiving and looking at the address label, she discovered it was from Yukako, one of the girls we'd met in Sedona. Opening the package was like Christmas. We had no idea  what we had. This is where the Sedona meeting becomes a PebbleCreek highlight for us. We contacted our neighbor, Katsuko (Kitty) Datwyler. Kitty was more than helpful; she became an integral part of everything that has gone on since the first package. Over the next few years, Yukako married, letters became emails, and packages continued back and forth. Then the "package of all packages" arrived. A very large (1.8 liter, 16 inches high) bottle of Saki! Again, Kitty to the rescue. A Friday afternoon party was planned with another invited neighbor, Bonnie Schaad. It was a very fast/fun afternoon for the four of us.
Today, our friend Yukako has two daughters, Emiko (6 years old) and Ayaka (2 years old). The emails and packages continue, but are now geared toward the girls. Recently, we bought two identical teddy bears to send to them. In keeping with the time, we asked Kitty if she would make masks to place on the bears. Kitty graciously accepted the job. Within 24 hours, the masked bears were on the way to Japan. We received an email from Yukako, in which she describes the excitement of the girls upon seeing the masked bears.
A simple gesture of trying to assist two ladies with taking pictures produced two indelible friendships; the Sawazaki family in Japan and Kitty Datwyler in PebbleCreek. Both of these friendships are truly special to us.