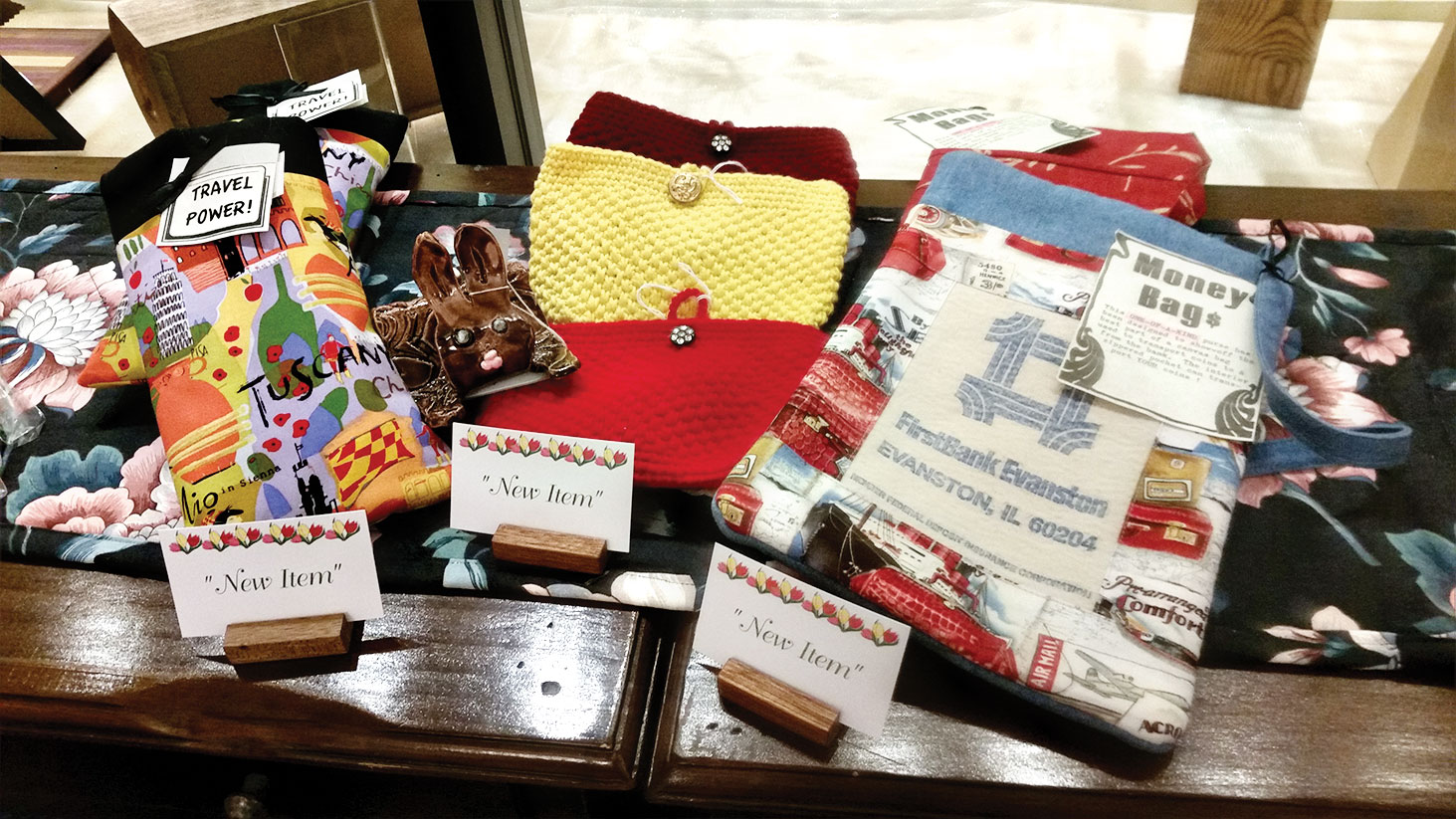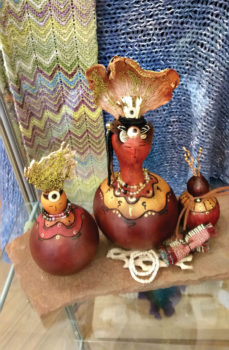 Sherry Blatner
Lots to celebrate and honor this month: May 11, Military Spouse's Day; May 13, Mother's Day and May 28, Memorial Day. And with no specific date in mind, many graduation days!
Expressions Gallery is here to fulfill your unique home design and gift-giving needs.
The creative spirits amongst us who specialize in sewing have outdone themselves this season. We now have sturdy and cute fabric bowls to use as a catch-all for small items. Also new are two-pack sets of quilted coasters. Check out the array of power cord bags, money bags (sorry, empty), steering wheel covers, small bags, tote bags, wallets, silver saver purses (also empty) and small trash bags for your car or cart.
Making a return this season are individualized onesies. These adorable baby items are embroidered with precious sayings, including: "Let's Taco 'bout it!"; "I'd get away with this at Grandmas!" and "My Grandma Rocks," complete with a tiny rocking chair.
Seasonal for the American Girls you also shop for are swim suits, terry robes, sandals, totes, visors and Fiesta dresses.
Hard to remember everything you need to handle (um, shop for) in a month, who am I kidding, try day by day—pick up a stylish and useful cork bulletin board.
For a decorator-style home, establish your mark with one of the unique ceramic teapots now on display. Choose a clay animal phone holder. Of course, we have fabulous gourd art in the Gallery and the show case windows within the Creative Arts Center. Two of the newest gourd treasures are Family Photo and Spirit Doll.
Do not overlook the beautiful wall art on display through the Gallery and the Center. Your choices include: Big Red Flowers, done in acrylics; two ink-and-colored pencil works entitled Quirky Giraffe and Best Friends (two playful tigers); Volcano in alcohol ink; Flamingos, a mixed media piece and Spirit Music, a watercolor.
We encourage you to come and browse in the Expressions Gallery; we have a revolving show of beautiful, hand-crafted items on display and for sale. Perhaps you'll decide to explore your own creative side, sign up for a future art class right in the Gallery.