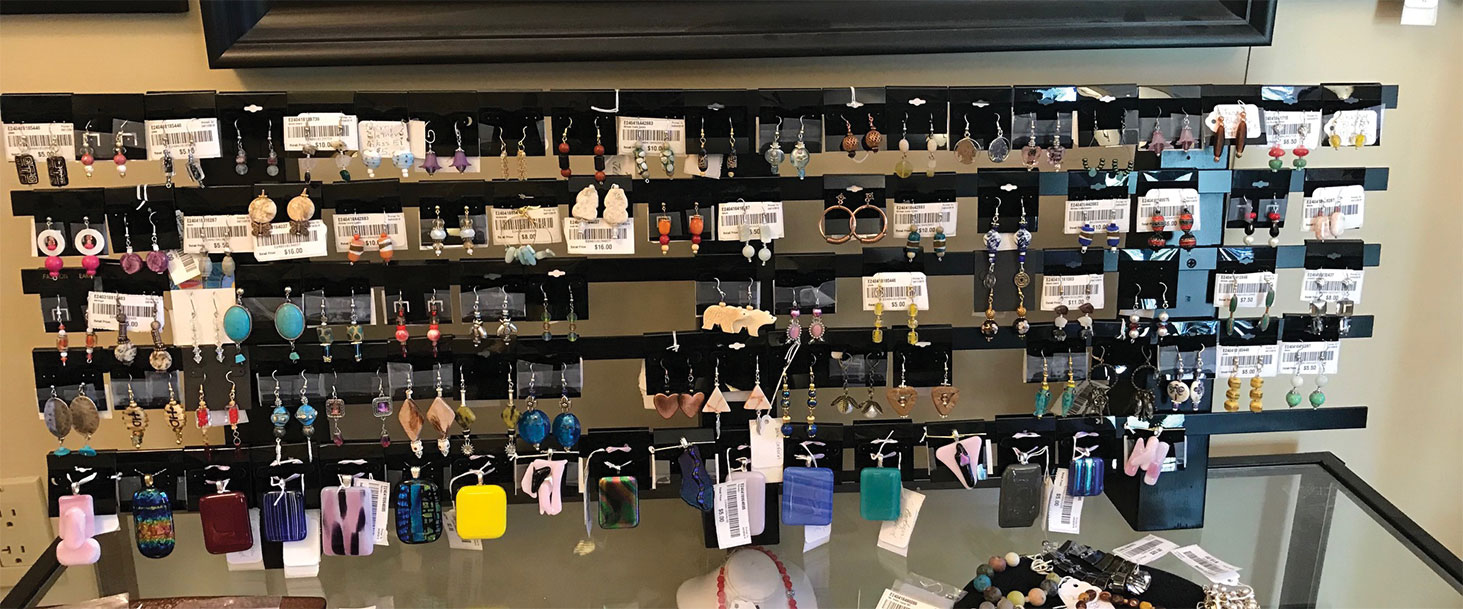 Sherry Blatner
There's a really important holiday fast approaching—Father's Day on June 17. Now, we're not just talking about your husbands, but also sons and sons-in-law. The Expressions Gallery is ready to fulfill your shopping needs.
While you may not be welcome in his man cave, wouldn't it be fun to decorate? There are some beautiful paintings and sketches available with images that reflect in color and subject his desires for an outdoorsy retreat. Also, choose from entertaining items for him and his friends, including card holders and glass trays in bold geometric patterns.
If you prefer to decorate him, a highly skilled PC resident is now selling incredible rings and bracelets crafted in silver and studded with striking stones. They are a very western look to enhance his Arizona style. Choose a wooden box to store personal treasures or a fabric travel tray for a man on the go.
Some newer titles for his library include: All About Tugboats by Capt. Tom Struve, Death Poem by Richard McClements and The Blood Road of Gold written and illustrated by Michael Schall Johnson.
Other important dates to remember this month include anniversaries, think June brides, and Flag Day—commemorating the adoption of the US flag in 1777 by the Second Continental Congress (there goes the historian in me!). You will certainly enjoy setting your table with patriotic-patterned quilted placements. Don't put them away too soon, the Fourth of July is just around the corner.
Ladies, enjoy the striking new display of earrings and pendants. No more playing hide-and-seek to be sure you've seen everything before making your final selections; the new display piece presents everything in one place and was hand crafted by a Creeker. There is so much to choose from: glass pendants and earrings for every occasion from play to formalwear. You can truly achieve a unique look, knowing you have selected a one-of-a-kind piece. Some necklaces and bracelets are sold in sets with matching earrings, but, be brave and enjoy the challenge to mix and match new accessories.
Heads up: both the Gallery and the Creative Arts Center will be closing for three weeks in July for painting and cleaning, probably beginning on July 8. Artisans have been asked to remove all of their consignment items from those facilities before closure. So, for the best shopping experience in the Valley, hurry in to the Gallery today. Then, sit back in air-conditioned splendor, enjoy your recent purchases and wait for the grand reopening in August!