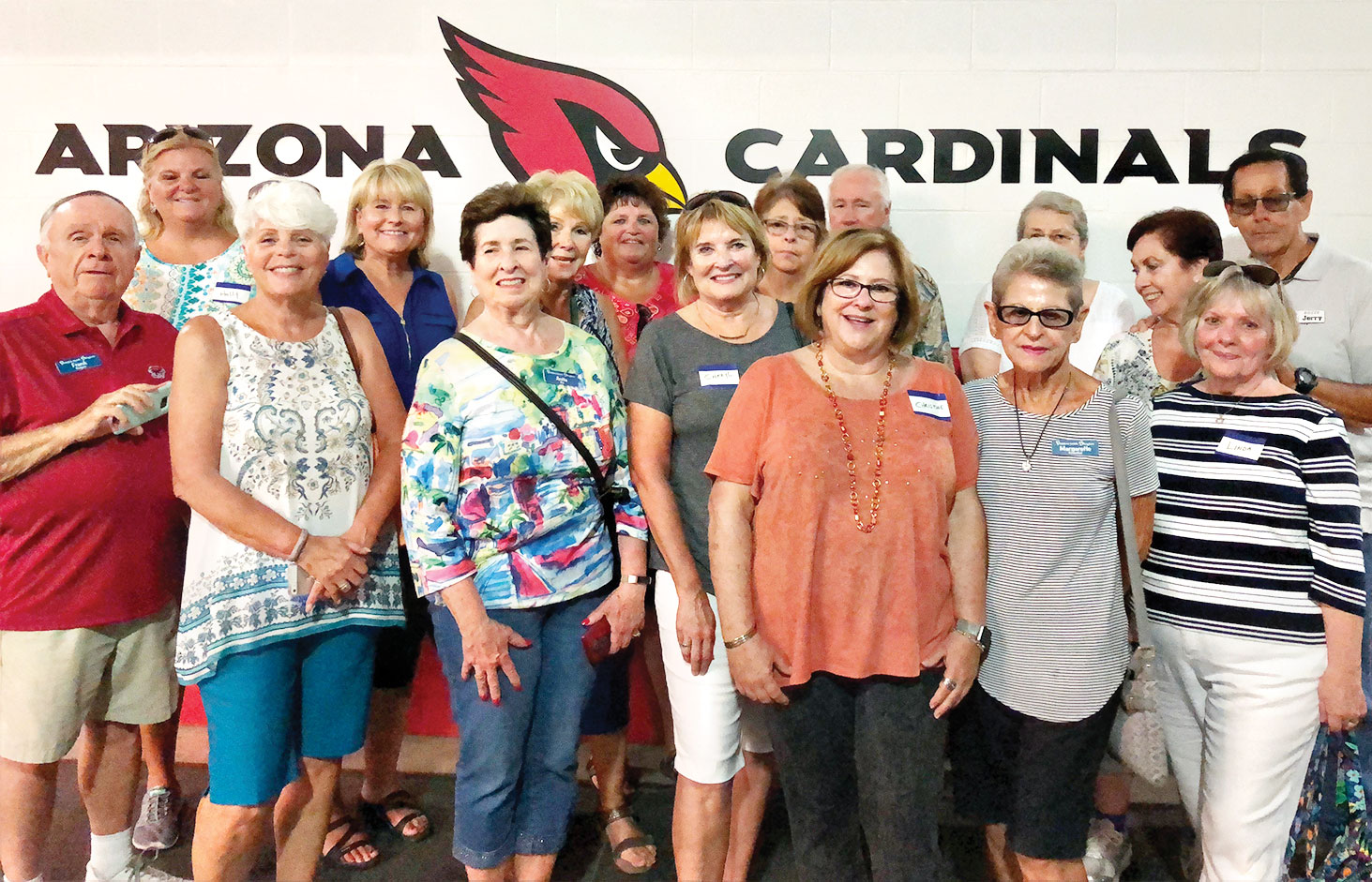 Pat Milich
The Singles Club has been a prominent part of the PebbleCreek community for over 20 years. It represents a diversified and vibrant group of single men and women (year-round residents, renters and snowbirds) who participate in a wide variety of social, cultural and athletic activities on a monthly basis.
Popularity of the club continues to grow, with nine new members joining at the September meeting. The total membership is 195, fast approaching the 200 mark.
President Frank Rodgers encourages single PebbleCreek residents to come to the next monthly meeting on Sunday, October 7 in the ballroom of the Tuscany Falls Clubhouse. New member registration begins at 2:15 p.m., activity sign ups start at 2:30 p.m. and the general meeting will be called to order promptly at 3:00 p.m. A social hour in the adjacent Long Drive Lounge will follow the meeting.
Election of new officers to fill positions on the Board of Directors in 2019 will be held at the October meeting. Information also will be shared about upcoming October activities, including the Halloween social, trip to see Titanic, The Musical, at Arizona Broadway Theater, visit to St. Mary's Food Bank, Bocce Ball gathering and October Kombucha. These activities are in addition to the regular monthly events, Pictionary, Brunch and Movie, game nights, karaoke and more.
For further information visit the club's website at www.pebblecreeksingles.com.