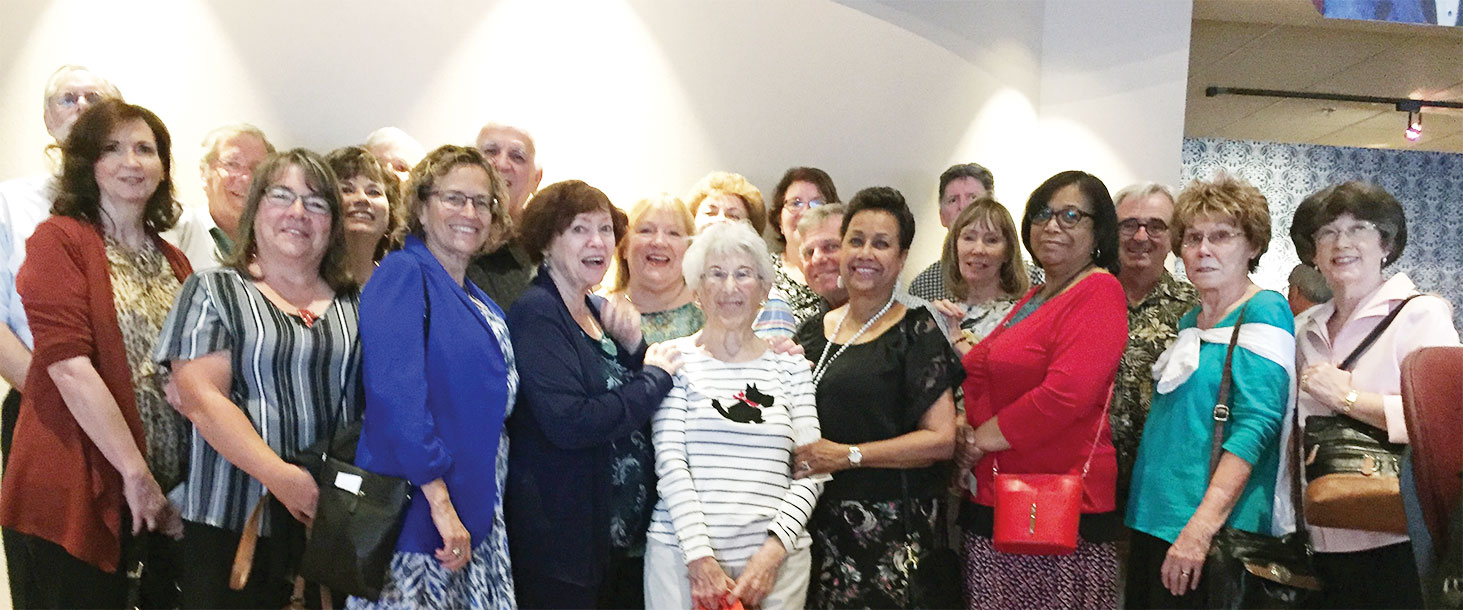 Chuck Veltri
Saturday, March 31, oh, what a night it was!
We were able to assemble most of the group from The PebbleCreek Democratic Club for a picture prior to dinner and a performance of Oh, What a Night – the Jersey Boys Meet Mamma Mia at the Arizona Broadway Theater (ABT). This was the second time the club frequented ABT – the last time was just a few months ago in December for the classic show, South Pacific.
The Mama Mia segment featured the ABBAFAB group, which is a tribute to the Swedish pop group ABBA responsible for hit songs like Dancing Queen, Mamma Mia, and Money, Money, Money. ABBAFAB is led by Nick Davies, son of Terry Davies who often performs here in PebbleCreek, and the group also includes Terry's wife, Ann. ABBA is the third-best-selling group of all time, behind the Beatles and Queen and ahead of the Rolling Stones. It was interesting to find out that in 2000, amid a revival of several of their hits, an American-British consortium offered the group $1 billion to reunite for 250 shows, but they declined the offer.
The second half of the show featured the group, December '63, which is a tribute to Frankie Valli and the Four Seasons. Of course, we bebopped to Sherry, Dawn, Walk Like a Man and Oh, What a Night. One of the high points was an acapella rendition of Silence is Golden.
No doubt the club will be making a return engagement to ABT in the coming year.