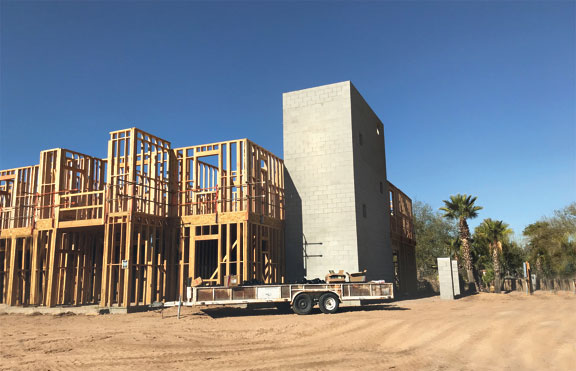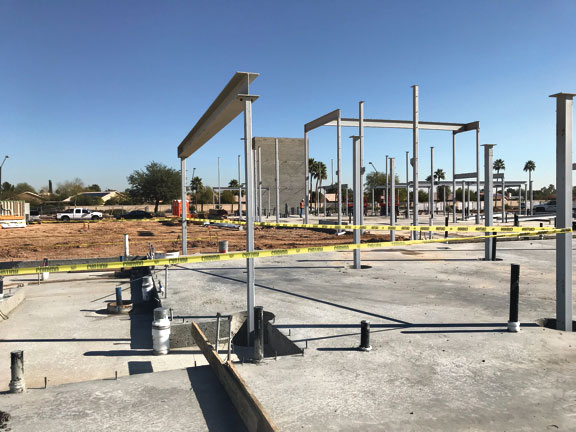 Sherry Jackson, RCI Corporate Communications
Robson Reserve at PebbleCreek, an independent and assisted living community, is under construction and progressing.
Framing has begun, and slabs have been poured on the new luxury apartment community for seniors. The community will span approximately 337,000 square feet and is located at the entrance to PebbleCreek Tuscany on Clubhouse Drive. It will be Robson's first high-end independent and assisted living senior community in the West Valley of Phoenix.
The beautifully appointed condo-style rental residences are expected to have 224 units with 191 one-bedroom and 33 two-bedroom apartments. Residents will be able to choose from several different floor plans, with square footage ranging from 765 to 1,308 square feet. The resort-style community is designed by Brian Anderson of BMA Architecture and will feature upscale conveniences, including fully equipped kitchens.
Robson Reserve will have its own shared amenities separate from the existing PebbleCreek community. Residents will be able to enjoy an array of senior services and activities, including housekeeping and transportation options, fitness center, resort-style pool, on-site restaurant with meal plans, activity room, health and wellness classes, events and much more.
Robson Reserve will begin leasing in 2018 and construction is expected to be completed in the summer of 2019. MT Builders is the general contractor on the project. For more information, visit their website, robsonreserve.com, or call  480-883-2730.