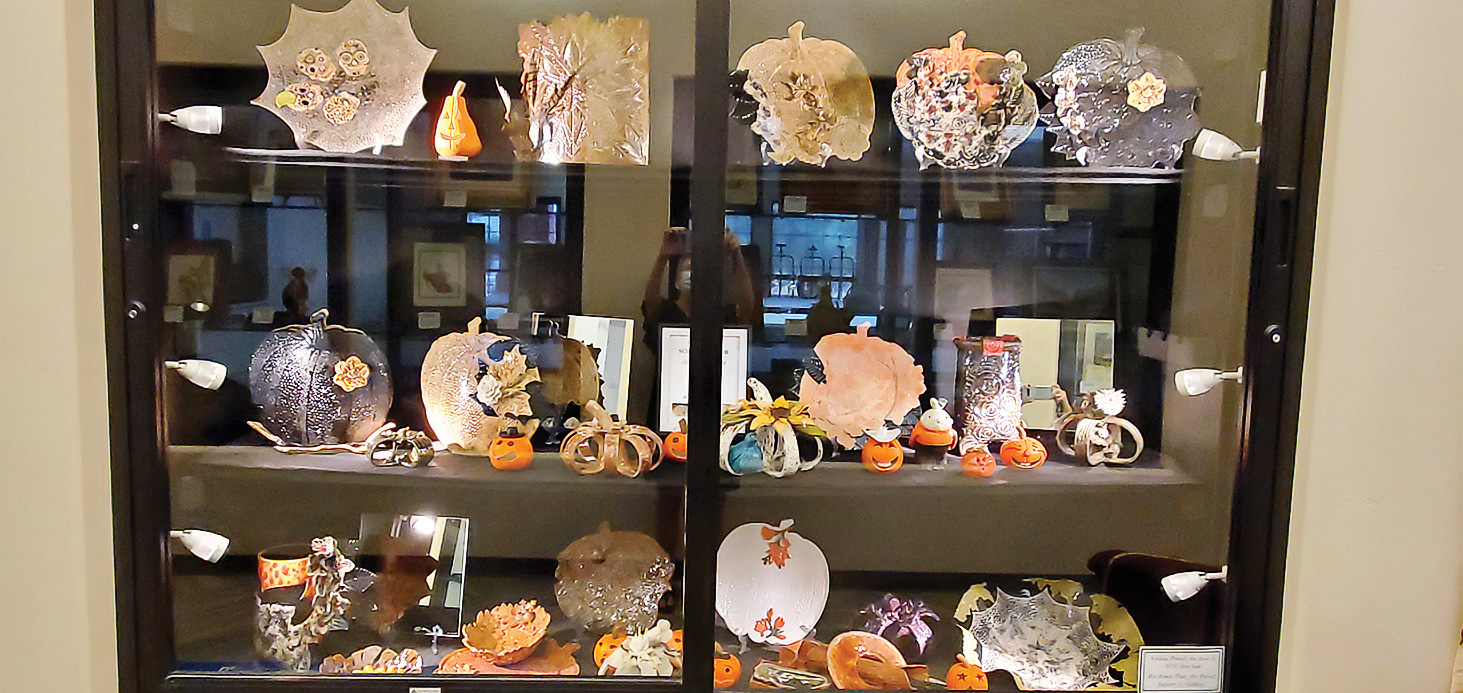 Jeff Wilson
The Pottery/Sculpture Club is displaying autumn inspired projects in the display case outside the pottery room in the Creative Arts Center for the entire month of November. Several club artists are showing pumpkin vases, pumpkin sculptures, and other pieces with earthy fall colors.
The display case show for December will be titled "50 shades of white."
The club will begin offering a variety of classes as soon as COVID-19 has been dealt with. Watch for announcements in the egroup and in the Expressions Gallery.
In the meantime, enjoy the current display case show, and be sure to visit the Expressions Gallery to see the beautiful artwork created by the talented residents of PC.