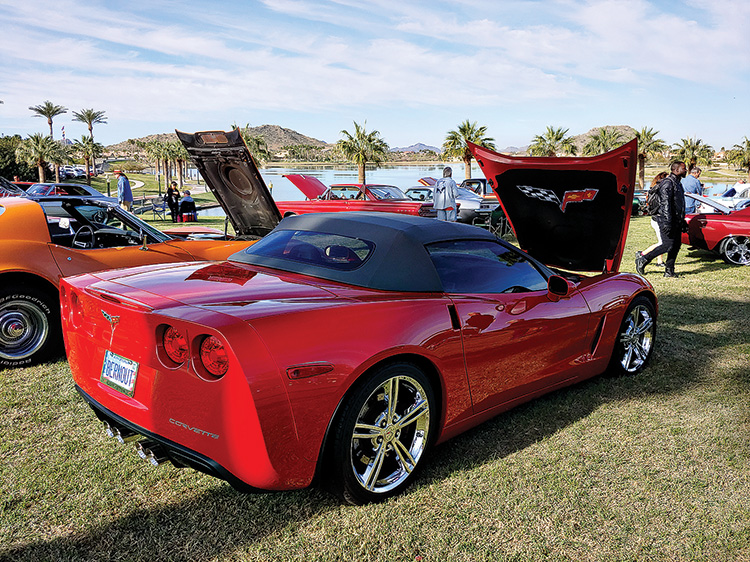 Linda Babcock
Members of the PebbleCreek Car Club are doing what they enjoy each spring: driving cars, looking at cars, attending car shows, and enjoying cars with their fellow car enthusiasts. Mid-February we enjoyed lunch and a special Phoenix Art Museum exhibit, "Legends of Speed," displaying over 20 famous race cars from Maserati, Mercedes, Alfa Romeo, and more.
The month of March has us busy with shows or activities every weekend. On consecutive weekends, we are displaying our cars at the Legacy House of Avondale and the Christ Presbyterian Church. On March 21, we will be driving in a caravan to participate in the annual CruiZ'n to the Lakes Car Show in Estrella, parking on the grass around the lake at Starpointe Residents Club. This well-attended show is one of the top in the West Valley at a perfect venue for a spring day.
Other upcoming activities include a brunch outing to Wickenburg and a favorite club activity, our annual picnic. This club is active and growing. Anyone interested in cars is welcome to join us. We meet the first Monday of the month at 7 p.m. in the Capri Room, Tuscany Falls. For information about the PebbleCreek Car Club, call President Charlie Miller at 623-734-6011.