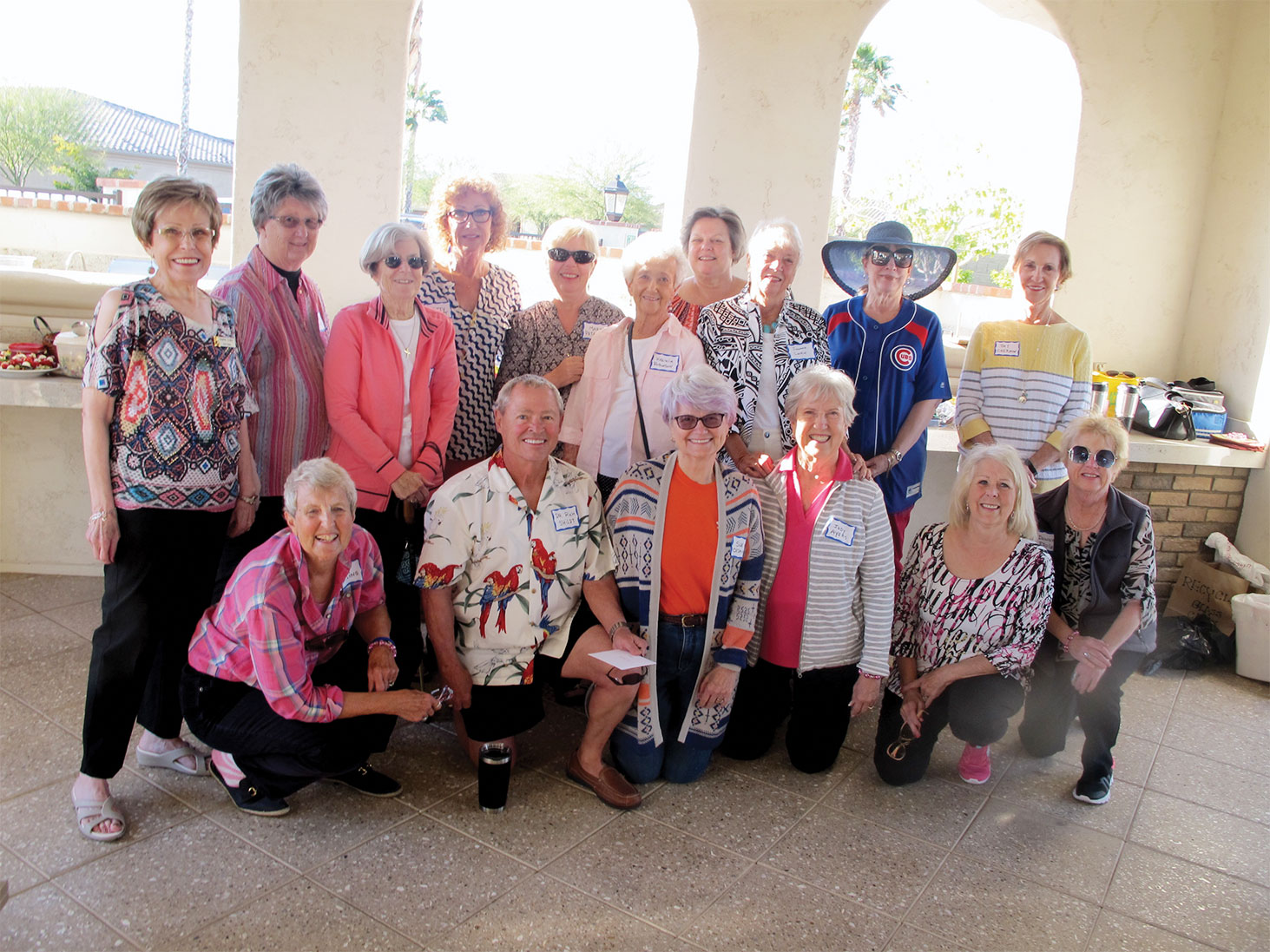 Rayma Scalzo
On March 22, the Breast Cancer Discussion Group members and spouses met at the Oasis Pool Ramada to honor Dr. Rich Shildt and his wife, Kitty. For 13 years they have given of their time to bring comfort and knowledge to our group.
Dr. Shildt is an Oncologist who recently retired. When he semi-retired, he worked part-time at the Cancer Treatment Center of America in Goodyear. He addresses our concerns, explains the cancer diagnosis and stages, talks about treatment options and helps us understand symptoms and side effects of cancer and cancer treatment. He attends our meetings and has been there for our members providing us with support and information when we need it.
Kitty, a Registered Dietician, makes presentations on good nutrition to promote health and manage our disease. She advises our members on what to eat in order to lead a healthy lifestyle. In addition to knowing what foods to eat, she gives us a wealth of knowledge about vitamins and supplements.
We are so grateful to both of them for being there for us during difficult times. How lucky we are to have them in our community! Thank you! Thank you!
For information about our meetings, please contact Rayma at [email protected] or 623-935-1819. Our next meeting will be on May 23, at 10:00 a.m. in the Capri Room at Tuscany. We will not meet in June, July or August but will start our meetings again in September. Hope you will join us.