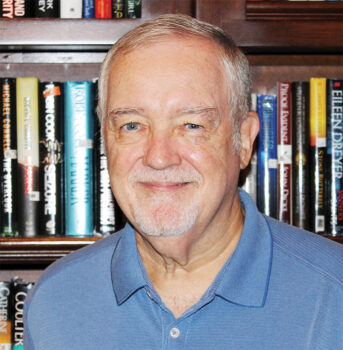 Susan Knox Wilson, Communications Team
Bob Paine has won this fall's election to fill a two-year resident-volunteer vacancy on the PebbleCreek Homeowners Association Board of Directors. His term begins Jan. 1, 2021, after the PCHOA Election Committee presents Paine to the directors for approval at the Dec. 16 board meeting.
Bob Paine ran against three other candidates: Jack Gregory, Chandy Karlen, and Alan Hoxie. The vote totals were 1,403 for Paine, 584 for Gregory, 377 for Karlen, and 188 for Hoxie. 49% of PebbleCreek households voted in the election, an increase over the community's 43% participation in 2019.
"This was our fourth year using the online voting system, and we feel that it was once again a success," said Gordon Seaman, chair of the PCHOA Election Committee. He continued, "We appreciate the effort and interest in PebbleCreek's future, demonstrated by those who ran for office and by those who voted."