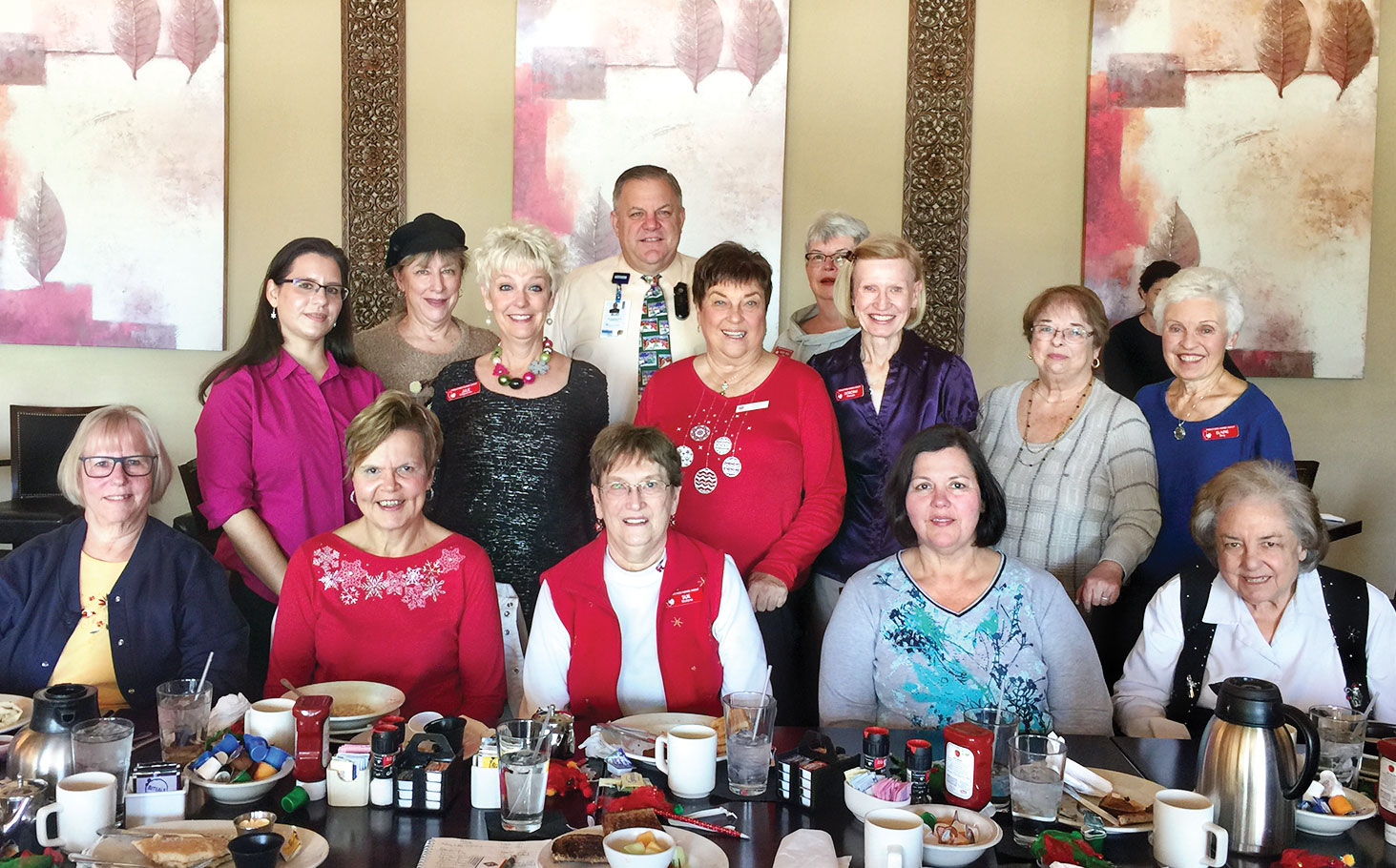 Dee-Dee Patrick
January is the time for new beginnings. Make a change that will impact your life in a positive way. Keep track of your heart health by getting your blood pressure checked routinely.
Did you know that service is available to you, free of charge, here at PebbleCreek? The PebbleCreek Nurses Group monitors blood pressures every Thursday from 1:30 to 3:30 p.m. in the Saguaro Room 100 directly across from the Activity Center Office (Eagle's Nest) through the month of May. We will provide you with a card that has your BP recorded so you can track your individual readings or share with your health care provider. You can also bring in your own electronic cuff to compare it to the reading received on our calibrated electronic unit.
If you are a nurse (RN or LPN), retired or active, come join us at a breakfast meeting. The photo was taken at our December breakfast gathering with two members of the Banner-Estrella Medical Center Volunteer Department. It is an opportunity to socialize, meet individuals with similar backgrounds and listen to an informative presentation. Topics in the past have ranged from Home Health Care, formulary pharmacology and the latest interventions in cardiology, ophthalmology and dermatology to name a few. No membership fees; just good networking, camaraderie and informative speakers. Meetings are typically held on the third Wednesday of the month at 9:00 a.m. in the alcove of the Eagle's Nest dining room or the Palm Room. Call Dee-Dee Patrick at 708-494-0008 or contact her at dmp0513@aol.com for more information.