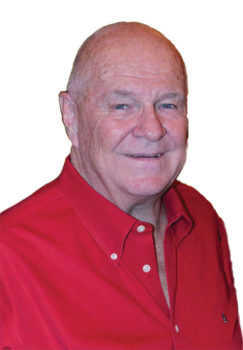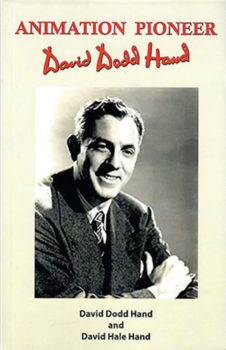 David Hale Hand
Like Walt Disney, David Hand started as an animator. Also like Walt Disney, he didn't stay an animator for long. Hand rose as high in the Disney Studio as he could without the last name of Disney.
In 1930 Walt Disney hired David Hand as an animator, one of a handful of employees at the fledgling Disney Studio. Before long, Walt recognized that Hand's talents were not so much in creating animation, but in directing animation shorts and features. He promoted him and gave him the biggest assignment the studio had ever undertaken. He was Supervising Director of the film which would make or break the studio, Snow White and the Seven Dwarfs. This was followed by his appointment as Studio Production Supervisor and then as Supervising Director of Bambi.
Leaving the studio in 1944, David Hand suggested a new venture to Chairman of the Rank Organization, J. Arthur Rank, to expand the fledgling British animation industry. The plan was accepted and Hand produced 19 short films as Managing Director of Gaumont British Animation.
David Hand was honored by Queen Elizabeth of England; in 1984 was awarded the Winsor McCay "Annie" for his contribution to the Animation Industry; and in 1944, The Disney Legend Award (posthumously).
His body of work includes 49 credits as animator; 41 credits as Animation Director and/or Production Supervisor, and 19 credits as a Producer for his films at GB Animation.
David Hand tells his own story in Animation Pioneer, his candid entertaining autobiography with additional biographical material by his son, former Walt Disney Imagineer, David Hale Hand. Starting with his wild youth in New Jersey and his exploits in New York during the 1920s, Hand traces his life in animation, from the J.R. Bray Studio and Max Fleischer, to Walt Disney and beyond. It's a story every animation fan will enjoy.
David Hale Hand and Sandra C Hand have lived in PebbleCreek since November 2015.