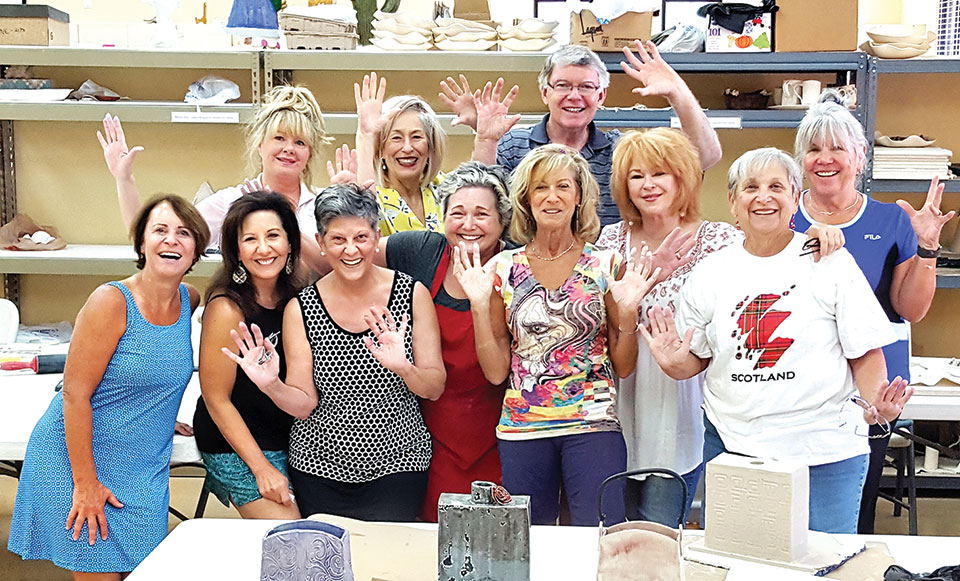 Jeff Wilson
The fun continued in the 17th edition of the Handmade Pottery Class in September. This Pottery/Sculpture Club sponsored class is taught almost every month and is always well attended.
The techniques necessary to create virtually any handmade pottery project were taught in the first two weeks. The goal of the instructors was to provide a fun and supportive environment for students to discover their own creativity.
This class was especially experimental with glazing. New and beautiful color combinations were achieved.
Signups for two mid-October classes, Handmade Pottery and Clay and Mixed Media Jewelry, are in the Creative Arts Center Expressions Gallery now. Come be a part of the fun!